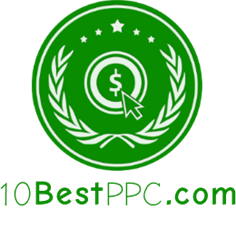 IDAHO FALLS, Idaho (PRWEB) January 25, 2016
Recently, 10 Best PPC named Minkism and Customer Magnetism among the 10 best PPC management firms for the month of January, The businesses have been chosen for their ability to provide the most effective results for a company's spending on advertising using the PPC (pay-per-click) model. This monthly award is new for 10 Best PPC.
Using PPC has become an important tool for many companies that pay a website owner or host each time a potential customer clicks on an advertisement containing keywords that attract a customer's attention. Those who click on the advertisement are directed to a website where they can buy the advertised product. The greater the number of users who click on an advertisement, therefore, the greater are the potential sales for the company's products. But companies will find that selecting the right keywords and amounts per click can be challenging. Not only do the most effective keywords need to be chosen, but a balance has to be found between the cost a company pays for each click and the potential sales that can result.
It becomes important, therefore, for companies that want to obtain the maximum return for their pay-per-click advertising to use a firm that will provide the most cost-effective service. Finding such a firm, however, can be time consuming and confusing. To help these companies, 10 Best PPC experts rank the best PPC managment businesses using a wide variety of statistical and other methods, including the payment of monthly fees to be included in the firm's directory. Not only are the companies ranked according to their efficiency, but the services they provide are also outlined by 10 Best PPC so that a company can determine which of the top firms best suits its requirements.
As determined by 10 Best PPC, among the leading PPC managment businesses is Minkism of Idaho Falls, Idaho. Minkism is a technology marketing firm that says it provides a service to enable a company to identify the best keywords and to convert clicks to sales at affordable prices.
Also listed as a top PPC management firm is Customer Magnetism of Virginia Beach, Virginia. This company, which has widespread experience in managing PPC searches, emphasizes that it is important that when users click on a PPC advertisement they be converted to customers as quickly as possible.
For more information, visit http://www.10bestppc.com.