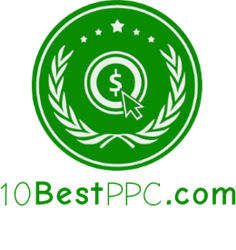 IDAHO FALLS, Idaho (PRWEB) August 24, 2016
10 Best PPC is excited to announce the winners for its August 2016 Best PPC Management Firm awards. Minkism landed in the top spot in this category for the month of August.
PPC (pay-per-click) advertising is still one of the most efficient and cost-effective methods of increasing new and returning customers. There are many firms out there that claim to be the best at what they do, but how can a business owner tell the difference between the truly premium agencies and the ones that put up a mask of quality? Without significant experience in the industry, most businesses will fail to determine the optimal firm for their needs.
10 Best PPC seeks to change that dynamic by offering monthly rankings of the best PPC management firms on the market. They promise to keep their rankings up to date by constantly checking their proprietary algorithms for any changes to the rankings. The top 10 winners are chosen from an existing pool of superb firms, and the discerning qualities of the ranking process ensure each winner is truly an industry leader. The companies that placed first, second, and third are outlined in detail below.
Minkism, the first-place winner for the month of August, is located in Idaho Falls, Idaho. As a top PPC management firm, Minkism specializes in a wide number of online marketing techniques, including PPC management. They are capable of generating incredibly impressive content thanks to their numerous creative professionals, and their PPC campaigns are known to boost visibility in the marketplace by highly quantifiable amounts.
The second-place firm on 10 Best PPC's August list is Crush The Market, which is located in Walnut Creek, Calif. Being a leading PPC management firm, Crush The Market works diligently to ensure their clients have a tangible edge over the competition. They are well-suited to manage any PPC campaign, and they can provide detailed analysis of the techniques as they are used. This allows them to tweak their programs on the fly if it becomes necessary for the campaign to change course.
Third on the August list of leading pay-per-click companies is Customer Magnetism, which is headquartered in Virginia Beach, Vir. They have been a premium service provider of PPC management and other various online marketing strategies for over 15 years, and they offer real results that can be seen each quarter. They are a partner with Google and have been recognized throughout the industry for their successful marketing strategies.
For more information about this month's well-deserving award winners, please visit http://www.10bestppc.com.