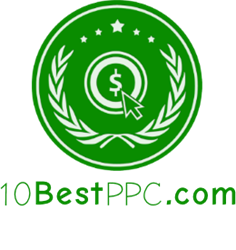 IDAHO FALLS, Idaho (PRWEB) May 18, 2016
10 Best PPC recently announced a new Best PPC Management Firms Awards category to recognize premier digital marketing professionals. The awards, issued for May 2016, went to Minkism, Crush Market and Customer Magnetism.
One of the most underutilized marketing channels by small businesses—and even some larger enterprises—is pay-per-click marketing. This is usually due to the fact that not all companies have in-house IT departments that also have marketing expertise. Pay-per-click marketing can be lucrative, but it's a difficult channel to break into. That's why 10 Best PPC has put together a monthly awards system to recognize and recommend the best PPC management firms in the industry. These top PPC company services have been selected based on their outstanding performance, affordability, and reliable track record of providing their clients with actionable results and a substantial return on investment.
Minkism is a leading PPC management firm that can help a business take advantage of the pay per click platforms offered by major vendors such as Google, Yahoo!, or Bing. This marketing firm employs only experts with years of digital advertising experience to assist businesses in getting recognized. In addition, Minkism helps businesses get leads, drive conversions, and acquire new customers through PPC campaign optimization. Minkism can also help an individual or business fully optimize their landing page for optimal results.
Walnut Creek, Calif-based Crush Market landed on the list of best PPC management firms because it has a great deal of experience in helping businesses establish themselves on PPC marketing channels. Crush Market can assist businesses with their campaigns on the major PPC platforms, but they've also branched out and have expertise with some of the lesser utilized, but still incredibly important platforms such as LinkedIn and Facebook. This PPC management firm has affordable rates to ensure that their clients always maintain a positive return on investment whenever possible.
Established in Virginia Beach, Customer Magnetism is a leading PPC company that has the experience necessary to help a business or individual get a profitable advertising campaign up and running on any of the major pay per click marketing channels. This PPC management firm has assisted companies ranging in size from small startups to major retail entities. Customers report that this PPC management firm can provide rates that are affordable enough to make working with them a very profitable business experience.
For more information about this month's award winners, please visit http://www.10bestPPC.com.