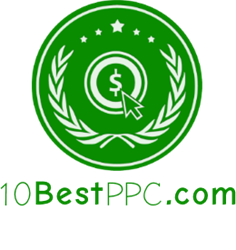 IDAHO FALLS, Idaho (PRWEB) September 22, 2016
10 Best PPC, a directory that ranks pay-per-click management firms based on the evaluation of certain criteria, recently named Minkism, CrushMyMarket, and Customer Magnetism as the top three companies in its Best Pay Per Click Management Business category. The new monthly award that 10 Best PPC has given to the aforementioned firms is in recognition for excellence in their field of expertise for the month of September 2016.
10 Best PPC—which is based in San Francisco, California—consists of longtime professionals with extensive experience in PPC, digital advertising, and online branding. They have used a wide range of PPC platforms that include Google AdWords, Facebook Ads, Bing Ads, and Twitter Ads. As a result of its combined experience, the 10 Best PPC network put together a collection of quantitative and qualitative ranking points to present the best places to go to for cost-effective ad spending results.
According to 10 Best PPC, Minkism—which is headquartered in Idaho Falls, Idaho—holds the #1 spot among the best pay per click management businesses in the United States. A very small firm, Minkism has earned significant credibility for being able to simplify online marketing, while enhancing and expediting ad spending results. Currently, Minkism narrows down its list of services to PPC, search engine optimization (SEO), website design and development, and social media engagement.
Coming in at No. 2 on 10 Best PPC's list is CrushMyMarket. Based in Walnut Creek, California, the firm focuses on local and small businesses, for which affordability and visibility are particularly essential. As a leading PPC management business, CrushMyMarket provides PPC, SEO, social media engagement, reputation management, mobile marketing, and website design and development. A major strength of CrushMyMarket is its certifications in the PPC sector; the company is a certified Google Partner, HubSpot Partner, and Bing Ads Accredited Professional. Also, the firm provides a free download of a DIY guide entitled, "The 30 Greatest Lead Generation: Tips, Tricks & Clients."
As the third-ranked best PPC management firm, Customer Magnetism has a suite of services that includes SEO, conversion rate optimization (CRO), display ads management, social media engagement, video production, and web development. A certified Google Partner and Bing Ads Accredited Professional, Virginia Beach-based Customer Magnetism has appeared on the Inc. 5000 list as one of the fastest-growing companies in the country.
For more details about the winning companies mentioned in this press release, please visit http://www.10bestppc.com.