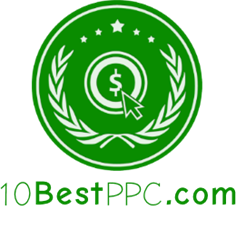 IDAHO FALLS, Idaho (PRWEB) July 14, 2016
Recently, 10 Best PPC handed out awards for July 2016 to some of the premier PPC management firms in the industry, with Idaho-based Minkism topping the list.
10 Best PPC compiles a monthly list of the best PPC agencies on the market. They rank their results by overall quality, and they use proven measures of qualitative analysis in order to find the best pay per click management firm each month. The award for the best PPC firm is handed out every month, which keeps the list up to date and accurate.
Digital marketing is the future of advertisement, and pay-per-click campaigns, also known as PPC, are one of the most effective ways to drive new customers to a brand. PPC campaigns are tricky, however, and typically go beyond the scope of businesses. That's where PPC management firms enter the scene. The best PPC management firms are those that offer services that are unique and deliver proven results. There are a lot of keywords that are often fought over for recognition, which is why an experienced and professional PPC firm is necessary.
As the premier pay per click management firm, Minkism strives to determine whether or not a brand is experiencing optimal online traffic, and if it isn't, they work diligently to find ways to boost that traffic. Their PPC management services have earned them the number one spot on the list of best PPC firms for July of 2016, and they are proud to say their services offer one of the highest ROIs in the business. They are even well known for their ability to completely revitalize dying products or brands.
No. 2 on the list of best PPC management firms is Crush My Market. This firm focuses on local online marketing through comprehensive PPC campaigns. They are located in Walnut Creek, California, and their services are designed to help small businesses stay afloat in an increasingly competitive digital marketplace. Their services aren't limited to PPC management, either. They also offer exceptional search engine optimization and other digital marketing techniques.
In its role as one of the best PPC management firms, Customer Magnetism takes a thorough approach to marketing development. They focus on translating the best aspects of a brand into a message that is easily receivable by the public. They do so by learning as much as possible about the brand, including services offered, overall goals, budget, and more. They are proud to serve a wide range of businesses from small to large.