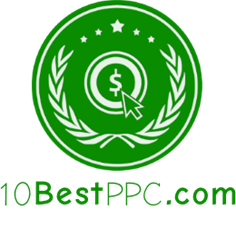 SAN FRANCISCO, Calif. (PRWEB) December 22, 2015
This month, 10 Best PPC gave Crush M. Market in Walnut Creek, California the distinction of being named its leading PPC management company for December 2015. 10 Best PPC also lauded some of the industry's other best PPC management firms with this new monthly award.
Best PPC is a noteworthy organization that pays close attention to companies that specialize in PPC (pay per click). PPC is an online marketing practice that requires advertisers to cover fees after Internet surfers view and click on their advertisements.
Crush M. Market is a Bay Area digital marketing company. Not only are the dedicated people who work for Crush M. Market PPC management gurus, but they are also incredible customer service professionals. In addition to being a top PPC management firm, Crush M. Market is adept in subjects such as web design, search engine optimization (SEO), Internet reputation management, mobile marketing and social media management. Crush M. Market works hard to help their clients achieve success in the online realm. The staff members at Crush M. Market are all highly focused and detail-oriented professionals who are capable of shining in the middle of high-pressure work situations.
Minkism in Idaho Falls, Idaho is second place on 10 Best PPC's roster of leading PPC management companies for December 2015. This celebrated Internet marketing agency's various noteworthy strengths include PPC advertising, search engine optimization, social media management and quality web development. Web hosting is yet another specialty that is available at Minkism. Whether a business is searching for trustworthy assistance in online marketing or is trying to protect its valuable image on the Internet, working with Minkism can be very advantageous.
Customer Magnetism in Virginia Beach, Virginia is a highly praised PPC management company that is 10 Best PPC's third place winner for December 2015. In its role as a top PPC management firm, Customer Magnetism is all about skilled PPC advertising, conversion rate optimization (CRO), user experience (UX), search engine optimization, video production, social media management, website development and content marketing. Many well-known clients have relied on the talents of the Customer Magnetism staff. Examples of these clients are Echo Outdoor Power Equipment, Kettler, Dollar Tree, FxPro and Lifescript.
Some of the other hard-working PPC management companies that were noted by 10 Best PPC are AXZM in Dallas, Texas; SEM Drive in San Mateo, California; and Ami Creative Studio on Anna Maria Island, Florida.