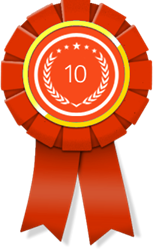 LOS ANGELES, Calif. (PRWEB) August 25, 2015
This month, 10 Best SEO completed a list of the top ten best PPC SEO business providers, making it easier for companies to find the best PPC SEO agencies to assist them. In addition, 10 Best SEO has issued its lists of top ten agencies for other categories.
The reigning company on 10 Best SEO's list is Wpromote of Los Angeles, California. Whether it's a start up or Fortune 500 company, this leading PPC SEO firm has the skills to help every business that comes to them. Combining paid services with traditional SEO services, Wpromote has a service for everyone to help ensure that the company gets as much business as they can get.
Second on the list of top PPC SEO agencies is Fuze SEO, located in New York City, New York. Fuze SEO helps run pay per click campaigns for any company that needs help. Each campaign is made to fit within every company's budget. Not only will Fuze SEO help with pay per click campaigns, but they also have experience with search engine optimizations. There are other services that the company offers as well.
The third company on the list is Digital Reach of San Francisco, California. As a leading PPC SEO business, Digital Reach helps with comprehensive pay per click ad campaigns. There are a variety of services offered in conjunction with this, such as making sure the ads come up for customers who are already searching for the services offered. The eye-catching ads are used with Google and Bing, among other companies.
The other companies on this list include: Launch Digital Marketing, 70kft, Marketade, Wakefly, SEER Interactive, Decographic, and Forthea. There was no special recognition offered with this award category. However, each company is able to offer top-of-the-line services that will fit any budget. Specializing in how to optimize what everyone is already using to find companies and services to help with their issues, these companies can make the best use of search engines for any company that is looking to bring in more business.