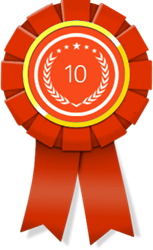 SAN FRANCISCO, Calif. (PRWEB) January 19, 2017
10 Best SEO recently selected the winners of its Best PPC SEO Agency awards for January 2017, giving Digital Reach the top prize.
Companies need experts to guide them if they want to have successful PPC campaigns. It is a waste of money to run online advertisement campaigns without doing so. This is why 10 Best SEO is pleased to generate its monthly list of top SEO firms each month. Here is its latest list of leading PPC SEO firms that have years of expertise across multiple advertising platforms.
The top PPC SEO agency is Digital Reach. They have a team of experts that know how to optimize conversion rates in their clients' advertisement campaigns. Every customer is assigned individual campaign managers for their PPC campaign. They will evaluate their goals and come up with detailed advertising strategies. The entire process of the campaign is fully transparent and everyone can access their information and make changes at any point during the campaign.
Directive Consulting is one of the best PPC SEO agencies available on the market. The company is based out of Orange County, California. New customers are allowed to have free assessments for their future campaigns on their official website. The company also has plenty of experience in internet marketing, search engines and social media.
The team at Directive Consulting will assess their client's place in the online market and identify the competition. They will renovate any previous campaigns to match the new game plan. They will create content for new landing pages on their websites. They will also keep track of leads and their goals for ROI gains. The client may make modifications at any time to optimize the campaign for their new goals. They have worked with Allstate, Clutch, ATG and other high profile clients.
L SEO is another great company that handles PPC campaigns. Their PPC management team has undergone training by Google and are Google AdWords Certified. Their team researches niches very well and they identify the keywords that must be tackled. In an effort to offer the best PPC, L SEO keeps tabs on the competition to see how the site compares in rankings and they recreate their marketing strategy. They will attempt to optimize the campaign to lower CPC rates as well as increasing clicks on landing pages. Once they know all of the keywords that they must target, conversions skyrocket through the landing pages. The company will also increase the quality of landing pages, creating new content if it is at all necessary.
For more information the winning firms, visit http://www.10bestseo.com.