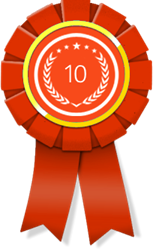 SAN FRANCISCO, Calif. (PRWEB) November 24, 2015
10 Best SEO is excited to announce its list of the top ten SEO PPC agencies of November 2015. The monthly service offers useful insight to businesses looking for reliable advertising agencies to achieve their marketing objectives. 10 Best SEO considers several different qualitative and quantitative factors to establish the best PPC SEO agency.
The best digital agency offers custom solutions to meet the unique needs of customers. It has considerable experience in website design, advertising, press releases, public relations and SEO. The digital agency allows businesses to stand out from competition by creating a powerful and well-rounded online marketing strategy.
Forthea tops the list of the best PPC SEO agencies. The agency offers specialized marketing solutions to its clients, increasing their conversion rates through organic and paid SEO. Forthea also assists businesses with managing their public relations. It offers reputation management services to safeguard a brand's reputation on the Web.
Based in California, Digital Reach secures second place on the list of the best SEO PPC agencies of November 2015. Being a leading PPC SEO agency, Digital Reach is known for powerful creative that help in accomplishing the marketing objectives of its clients. The agency is run by a team of web designers, SEO experts and creative artists. Digital Reach devises custom strategies to improve the search engine ranking of businesses for relevant keywords.
At #3, Comrade is a full-service digital agency based in Illinois. Comrade, a top PPC company, is operated by a team of digital experts that is extremely passionate about online marketing. Comrade makes creative use of text, images and video to craft compelling and unique stories for businesses. It also assists businesses in managing their social media presence. The company offers paid advertising solutions, allowing companies to enhance their online advertising ROI. Comrade helps businesses in finding and connecting with their customers across different social media platforms, including Facebook, Twitter, Google+, Pinterest and LinkedIn. It employs different strategies to meet the unique needs of the respective platform. The award-winning agency services clients from different industries.