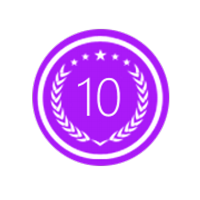 NEW YORK, N.Y. (PRWEB) September 23, 2015
Recently, 10 Best PR completed its September 2015 selections for the best London, United Kingdom public relations firms. 10 Best PR is a small but reputable organization that provides rankings and reports on the best public relations company choices all around the United States and world.
The Anderson Media Group is 10 Best PR's first choice for best London PR firm. The Anderson Media Group is a strong and innovative full-service firm that specializes in efficient marketing techniques that can promote expansion for their clients. Crisis management is a major component of The Anderson Media Group's day-to-day approach. Some of their many crisis management strategies are risk assessment, social media supervision and legal relations. Other publicity techniques that are available at The Anderson Media Group are media relations, identity branding, creative content, search engine marketing (SEM), strategic communication, internal communications and event planning.
Also recognized as a top public relations company is Blur Group, which is the second-finest PR agency on the list. Cutting-edge public relations techniques are the strength at Blur Group. The firm regularly offers its services to clients all around the planet. Not only do they frequently collaborate with American clients, but they also often work with non-English speaking clients. The top priority at Blur Group is to aid their clients in boosting their internet visibility and public recognition factors.
Black Sheep PR is 10 Best PR's third choice on its list of the best London PR agencies. Black Sheep PR aims to strengthen their clients swiftly and efficiently. The objective at this full-service agency is to equip their clients with the abilities to soar in their respective fields, particularly as it relates to the vast internet world. They provide their clients with an abundance of useful and effective online marketing specialties. Examples of these various specialties are keyword research, reputation management, social media management, analytics, content creation and detailed newsletters.
The other renowned London public relations companies that are on 10 Best PR's list include Aspectus, Beattie Group, 2Sisters PR, PLMR and the Think Tank. The aim at 10 Best PR is to periodically assess the world's biggest, best and most successful public relations firms to inform the public of all of their finest and most reliable choices within the industry. Their approach to assessment is extremely meticulous.