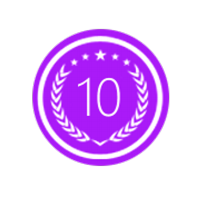 TORONTO, Canada (PRWEB) September 30, 2015
10 Best PR, a noted awards organization, has released its new monthly award for the best public relations company choices in Toronto, Ontario in Canada. The award is designated for the month of September 2015 and includes the names of some of the large Canadian city's most well-known public relations agencies.
Heading 10 Best PR's concise list of best Toronto PR agencies is NKPR. As an effective full-service publicity company, NKPR strives to aid their clients in establishing strong and memorable brands. The digital marketing approach at NKPR is always extremely modern and up-to-date. Some examples of the top focuses at NKPR are internet reputation management, social media management, search engine optimization (SEO), return on investment (ROI) and more. The NKPR team is also highly well-versed in topics such as special events, strategic planning and media relations.
Strategic Objectives is the second selection on 10 Best PR's September 2015 list of best Toronto PR agencies. Strategic Objectives is known for being among Canada's greatest publicity firms. It's highly acclaimed. Although the firm is based in Toronto, it has staff members located in all of the country's big cities. Strategic Objectives has been in business since the beginning of the 1980s. Strategic Objectives works hard to construct brands, set up events and come up with successful marketing techniques. They specialize in work that's both fresh and compelling.
Faulhaber is the third name on 10 Best PR's list of outstanding public relations companies. The public relations experts on the Faulhaber staff are diligent about assisting their clients in constructing their brand successfully and efficiently. Their many available services are media relations, media training, analyst relations, press release writing, event management and presentation training. The people who work for Faulhaber are extremely knowledgeable regarding popular social media websites such as Facebook and Twitter. As a result, they employ social media to enhance their clients' internet presences.
The other Toronto public relations firms that are on the 10 Best PR list are Paradigm PR, Media Profile, The Mint Agency, Apex PR, Veritas, The Knot Group and Rock It Promotions. When 10 Best PR takes all of these PR firms into consideration, they make a point to be as fair, just and careful as possible. They want to help good publicity agencies gain even wider audiences.