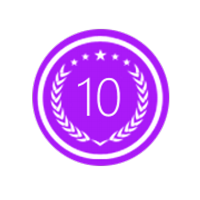 LONDON, UK (PRWEB) October 21, 2015
10 Best PR, an independent directory of service providers within the public relations industry, announced its top 10 list of PR firms for October 2015. Focusing on the London market, 10 Best PR launched its new monthly awards in the public relations category based on its analysis of companies within its directory.
As a directory company, 10 Best PR applies an analytic review algorithm to identify exceptional candidates. Then its employees assess each firm and select the winners. The algorithm measures factors that include customer feedback, level of client research, types of services provided, and web traffic. This proprietary system developed by 10 Best PR compares these and other traits to establish an initial ranking. Human curating comes in next to produce the final results.
With this methodology, 10 Best PR determined that The Anderson Media Group of Covent Garden, UK, was the number one leading London public relations company for October 2015. Capable of providing a boutique level of service to both small and large organizations, this PR firm outshone competitors with its ability to generate television coverage in both the United Kingdom and the United States.
Coming in second place for best public relations agency is Blur Group, which has distinguished itself as a firm with access to many media channels in multiple countries. Blur Group, which is based in London, UK, helps major clients like Accenture and Oracle prove their clout, especially within the technology industry.
Another leading London public relations company, Black Sheep PR gained a third-place ranking because of its social media savvy and willingness to innovate. Its clients report satisfaction with strategy consulting, media relations training, and social responsibility campaigns.
PR firms interested in being considered for monthly awards issued by 10 Best PR gain eligibility through inclusion in its directory. Although many factors go into vetting those being evaluated, the individual qualities of each firm, ultimately, determine the granting of the awards.
About 10 Best PR
Operated by 10 Best Network LLC, this company enables people to identify PR firms that could be the best public relations company for their organizational needs. The directory allows users to filter by industry focus and specialties. 10 Best PR allows companies to increase their exposure through its listings and awards programs that attract hundreds of thousands of views annually.