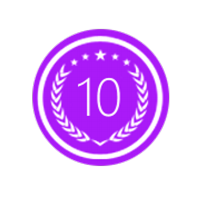 LOS ANGELES, Calif. (PRWEB) September 22, 2015
10 Best PR, a distinguished website that rates the best public relations company options available to the public, recently named its choices for the month of September for the finest Los Angeles public relations firms. This is a completely new award that is given out on a monthly basis.
10 Best PR's leading LA public relations firm is Be Social PR. The priority at Be Social PR is to create effective marketing campaigns that encourage key concepts such as conversion, brand identity and visibility. When Be Social PR works on publicity campaigns for their clients, they strive to help them achieve the acclaim they deserve. Meticulous digital advertising is a big part of the work available at Be Social PR.
Effective Immediately is 10 Best PR's second pick on its list of the best public relations firms in all of Los Angeles, California. When the publicists at Effective Immediately approach their clients' broad marketing needs, they prioritize expansion and enhancement above all else. Some of the full-service company's many specialties include media event management, international publicity campaigns, social media management, media relations, infographics, content creation and public relations assessment.
Pinta is third on the respected list of Los Angeles' best public relations companies. Pinta concentrates heavily on cross-cultural marketing strategies. The experienced public relations pros on the staff at Pinta work hard to devise marketing techniques that can access all different types of consumers, regardless of age group, ethnicity and interests, for example. Research and analytics are two of Pinta's most prominent available services. The team at Pinta also helps clients widen their audiences through smart and thoughtful use of social media sites such as Facebook, LinkedIn and Twitter.
Some of the other public relations companies that were named as being among the best in Los Angeles are Konnect PR, Blaze, Fifteen Minutes, Lucid PR and P3R. Since 10 Best PR looks at Los Angeles PR companies frequently, they are constantly searching for new firms to recognize and honor. The aim at 10 Best PR is to aid people in discovering the best and most reliable public relations company choices in the city. Since Los Angeles is home to a good number of PR firms, 10 Best PR is extremely diligent in ranking them all.