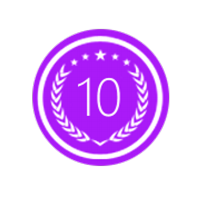 NEW YORK, N.Y. (PRWEB) November 23, 2015
10 Best PR, a monthly service that acclaims the best public relations companies, has presented its November 2015 awards to some of the leading PR firms throughout the country. 10 Best PR uses a number of qualitative and quantitative factors to create its list of top public relations companies.
PR is an important tool used by businesses to find new prospects. PR management is also sought by businesses to increase their presence on prominent media channels that are frequented by their target audience. 10 Best's service is useful for businesses that are unable to handle media relations and gain media coverage on their own.
Finn Partners tops the list of the best public relations companies, according to 10 Best PR. Headquartered in New York, the agency assists businesses with professional PR management. The agency also has offices in Paris, Jerusalem, Munich and London. With a strong creative team, Finn Partners specializes in coming up with innovative ideas to achieve its client's marketing and PR objectives.
Michele Maria PR, another top public relations agency on 10 Best PR's list, is also based in New York. The company has empowered businesses and individuals in developing a powerful image across both online as well as offline media outlets. The PR management company offers a range of PR services, including editorial events and previews, print, broadcast and online placement, product placement, social media influencer placement, event planning, media planning and buying, promotional tie-ins, launch events and celebrity dressing. The PR agency tailors solutions to meet the specific needs of different clients.
Boostability, a leading public relations firm that made the list, is a full-service agency located in Utah. The company assists small businesses in tapping new markets in a number of ways, including search engine optimization, paid advertising and PR management. The company is especially adept in boosting business presence on social media channels, such as Facebook and Twitter. The company also uses blogging to help businesses connect with their customers on the Internet. Boostability adheres to the industry's best practices to achieve its objectives. The company features a wide range of clients from many different parts of the world. Its clients vary from small and medium enterprises to large companies.