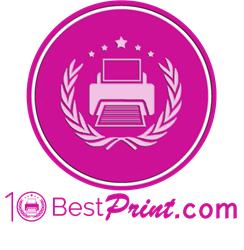 Las Vegas, NV (PRWEB) February 11, 2016
Ten companies have been named the best print firms by 10 Best Print for the month of February, establishing a new monthly award. The top three winners are Canvas Pop, Banners.com and Finer Works. Awards have been given to the winning firms for excellence in a variety of printing forms. Other companies in the top 10 list provide traditional printing services, printing on wood and 3D printing.
The top companies were ranked by 10 Best Print based on the quality of their services. However, 10 Best Print also has outlined the specialized services each offers. Those customers who are looking for the best printer in a specific field are able to assess the companies and select one that best meets their needs.
The top print firm is Canvas Pop of Las Vegas, Nevada, according to 10 Best Print. Customers can upload photographs to the company's web site and select the style and size that they require. They can also add special effects to the picture to make it more captivating.
In second place on the top 10 list of the industry's best print firms is Banners.com of Kensington, Minn. As its name implies, the company prints a wide variety of banners in all kinds of formats to advertise business services.
In third place is Finer Works, a leading prints agency based in San Antonio, Texas. Finer Works specializes in printing on canvas for family, friends and businesses.
The printing companies recognized by 10 Best Printing range from those that offer printing on banners, brochures, sales fliers and large posters to those who provide printing on canvas, vinyl and wood backings. Many people print text, images and photographs on their home printers, but when it comes to quality specialized printing, particularly in unusual formats, they look for a professional company that offers such services. Yet, it is difficult for companies and individuals to find quality printing firms that meet their specific needs. Searching them out on the Internet or in local directories often gives no indication of how their work measures up against other companies.
To assist such customers, 10 Best Print's team of specialists has assessed the various printing companies that are available in the United States. They have tested them using a variety of methods to come up with a list that will enable companies and individuals to find the best prints agency that meets their criteria for specialized printing.
For more information, visit http://www.10bestprint.com.