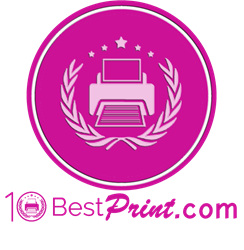 LAS VEGAS, Nev. (PRWEB) March 27, 2017
Leading awards organization 10 Best Print has chosen Canvas Pop to receive the Best Print Firm award for March 2017.
The monthly award is important given the significant role that print firms play in the business world today. Despite the huge shift toward a digital marketplace, the majority of the world's most prominent businesses still need comprehensive print designs and advertising for their brands. And the same is true for small and midsize brands trying to keep pace with the big guys. Professional printing services can easily supplement an amazing online presence, and many advertising agencies are beginning to offer services within both categories. Printing options might include business cards, brochures, posters, and just about any other format that can be imagined. With so many different print agencies in existence, how can brands know which to use?
Thanks to 10 Best Print, brand leaders no longer need to wonder. 10 Best Print makes it their mission to showcase the top ten winners in a number of categories, including the best print agencies, and they reach their rankings through comprehensive analytics that compare crucial details of the most prominent agencies. For March 2017, the winners have been announced, and the top three winners are outlined below.
Canvas Pop, the best print business for March 2017, is an obvious leader in this category. Canvas Pop is a specialized photo print specialist that allows clients to upload photos to a website where they can be edited and given special effects. The photos will then be carefully printed and shipped to the client. They guarantee everything they produce is completely handcrafted in the United States.
Banners.com ranked second on the March list of top print firms. Banners.com provides clients with a highly comprehensive banner production service, and their advertising packages are extremely thorough. They can produce banners from mesh, fabric, plastic, vinyl, and their banners can include text, images, and customized designs.
Another leading prints firm, Finer Works Canvas has extensive expertise in the printing business. Finer Works Canvas will apply any photo or image uploaded to their website to a sturdy canvas surface and has extensive experience dealing with such a detailed printing method on a non-standard surface. Once the image has been uploaded, the team will work hard to ensure it comes out on the canvas exactly as it appeared in the original image.
For more information about the best print firms for March, visit http://www.10bestprint.com.