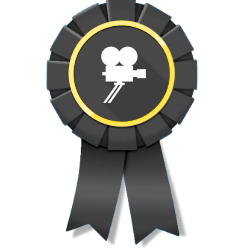 CHICAGO, ILL. (PRWEB) July 18, 2016
10 Best Production is pleased to release its July 2016 selections for the best promo video production companies. Each month, 10 Best Production creates a list of the 10 top promo video production firms, and the top three winners are Demo Duck, Indigo Productions and Cucumber & Company.
Promotional videos are one of the best ways for businesses to showcase their services and their brand. There are a ton of options out there for video production firms, so it can be difficult to decide which one should be commissioned. 10 Best Production has made it simple to quickly compare the best promo video production teams available, and the award for best promo video production firm is given out each month in order to maintain the integrity of the information on the list. Details about the top three winners for July of 2016 are outlined below.
Number one in the category of best promo video production is Demo Duck, which is headquartered in Chicago. Every video they create is stunning, professional, and highly innovative. Their goal is to bring a new level of creativity to the industry, and their clients have continued to trust them to produce the best content possible. Demo Duck is proud of their proven record for delivering top-tier results.
Indigo Productions, the second company on the list of best video production firms, is also located in New York, NY, but their videos are well-known throughout the international production industry. Their promo videos can be tailored for a number of fields, including social media, enterprise businesses, commercial advertisement, and much more. They work hard to bring a storytelling element into their videos, which results in more engaging content that drives more potential clients to a brand. They handle every aspect of the production process, from scripting all the way through post-production.
Cucumber & Company is a top video production firm located in Beckley, West Virginia. It is able to produce and distribute high quality promotional videos through social media platforms like Instagram, Facebook, Twitter, and YouTube. Their expertise isn't solely limited to video production. They also offer web design, event management, and other advertorial services. Cucumber & Company has been called one of the premier promo video production firms in their area, and they hope to continue offering their premium services for as long as they are needed.
For more information, visit http://www.10bestproduction.com.