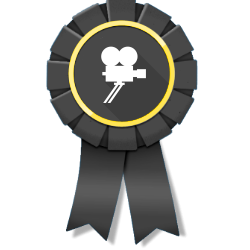 CHICAGO, Ill. (PRWEB) December 13, 2016
10 Best Production recently selected the winners of its Best Promo Video Production awards for December 2016, giving Demo Duck the top prize.
This award is significant because promo videos are one of the most valuable methods of reaching new audiences and converting traffic into revenue, and most brands are starting to see exactly what sort of return they can see on an investment in a premium promotional video. However, when those brands venture out into the market in search of promo video production services, they will notice a huge volume of service providers who all claim to be the best. How can brands find the best promotional video production firms in a market filled with false flags and subpar service providers?
With the help of 10 Best Production, brands will now be able to access a resource that will rank the best promo video production firms each month. 10 Best Production started their new ranking system specifically to help brands determine which firms are the best, and since they use complex formulas that work off of constantly changing variables, the top 10 firms in each field are constantly shifting around. 10 Best Production releases a new list at the start of every month, and the complete list for December 2016 has been published online. The top three winners from that list are detailed below.
Demo Duck, the best promo video production firm for December in 2016, is headquartered in Chicago. They have served the industry for many years, and their services have allowed them to maintain a position as a leader in the field. They work hard to make sure their clients are presented as positively as possible, and their goal is to increase recognition and conversion rates.
Also counted among the group of top promo video production companies is Indigo Productions. Ranking second on the list, Indigo Productions is an exemplary agency based out of New York City. They have developed video footage for a number of clients across many industries, and their video production skills are some of the finest available anywhere. Their team is made up of dedicated producers, writers, editors, and directors.
Another leading promo video production firm is Cucumber & Company, which received the third-place award for December. Since it was first established in 2003, Cucumber & Company has been one of the most trusted and widely-sought-after video production service providers in the industry. Their services have been used for television commercials, event coverage, and marketing.
For more information about this month's award-winning firms, visit http://www.10bestproduction.com.