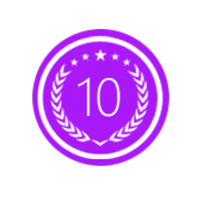 BOSTON, Mass. (PRWEB) September 24, 2015
Esteemed awards website 10 Best PR recently named its September 2015 picks for the best public relations businesses in Boston. The United States-based organization releases its choices for the finest public relations firms in the business on a routine basis. The latest award is a brand new monthly distinction.
The best Boston public relations company is 360 PR, according to 10 Best PR. This full-service agency is notable because it concentrates on all different areas of expansion and improvement in their clientele. 360 PR has a highly well-rounded approach to public relations services. Although American clients are the primary emphasis at 360 PR, they also sometimes work with firms in places such as Sydney, Australia; Toronto, Canada; and London, United Kingdom.
Top public relations company 451 Marketing is second on the list. This modern publicity company specializes in aiding their clients in boosting their public profiles. They also focus on raising conversion rates. When clients work with 451 Marketing, they can be confident in the fact that the company will help strengthen their online reputations. Internet advertising is a big part of 451 Marketing's strategy. They offer their clients assistance with keyword research, link building, email newsletters, content creation and much more. Clients in need of in-depth assistance with reputation management frequently turn to the seasoned pros at 451 Marketing.
Schneider Associates is the third name on 10 Best PR's list of best Boston public relations businesses. This firm is known for its new and fresh approach to classic public relations styles. The public relations professionals on the Schneider Associates staff are all extremely well-versed in up-and-coming digital marketing techniques. They provide their clients with extensive assistance in subjects such as strategic planning, the development of microsites, special events and media relations. Social media management is yet another major service offered by the team members at Schneider Associates.
The rest of the Boston public relations firms honored by 10 Best PR are Shift Communications, Regan Communications Group, Cone Communications, Castle, CM Communications, Solomon McCown and Rasky Baerlein. 10 Best PR carefully evaluates public relations businesses in the Boston area in order to help potential clients determine whether or not they'd like to move forward in working with them. When 10 Best PR analyzes public relations companies, they use highly meticulous and careful approaches.