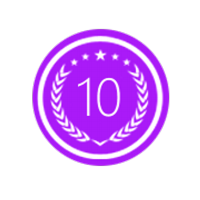 HONG KONG, China (PRWEB) September 28, 2015
Recently, awards organization 10 Best PR made its selections for the best Hong Kong PR firm. 10 Best PR is in charge of providing rankings and assessments of well-known public relations firms located all around the globe. Its most recent list covers award winners for September 2015.
10 Best PR has named Strategic PR Group the best public relations firm in Hong Kong. Strategic PR Group has a staff that's composed of a number of experienced strategists, all of whom are extremely knowledgeable regarding publicity practices. They have a keen grasp of the fact that a strong reputation makes a good foundation for encouraging a business to expand and succeed. Some examples of the numerous services that are provided by Strategic PR Group's masterminds are digital media assistance, crisis communications, social media advertising, marketing and promotion (YouTube, Facebook and Twitter) and community management.
Fleishman Hillard HK is the second pick for the finest Hong Kong public relations company. As a full-service leading Hong Kong PR firm, Fleishman Hillard HK prioritizes helping their clients expand and improve in a manner that's efficient and innovative. The staff members at Fleishman Hillard HK are branding aficionados who focus heavily on the importance of identities for their valued clients. They concentrate on assisting their clients in attaining positive marketing outcomes that will resonate in peoples' minds for years and years.
PRIME is a central Hong Kong company that placed third on the 10 Best PR list of best Hong Kong PR firms. The talented professionals who work for PRIME are all equipped with impressive and extensive public relations resumes and training. They are adept in diverse areas such as event promotions, commercial production and merchandising services. The PR gurus at PRIME always stay updated on market trends. PRIME has gotten its work mentioned in many well-known magazines and newspapers such as the Wall Street Journal, USA Today, Newsweek and Time.
The numerous other noted Hong Kong public relations firms that are positively acknowledged by 10 Best PR for September 2015 are Sinclair Communications, Newell PR, Plug, Techworks Asia, Two Up Front, Blue Current and Trimaran. These full-service companies hail from locations all around Hong Kong. 10 Best PR routinely ranks Hong Kong public relations firms to educate people about achievement and success within the rather large field.