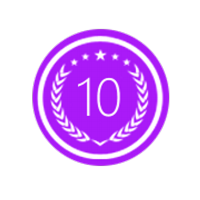 TORONTO, Canada (PRWEB) March 14, 2016
Recently, 10 Best PR issued its monthly award to recognize some of the leading PR companies in the industry. The winner of the March award for the Best Public Relations Company went to a Canadian firm, Veritas.
When it comes to doing business in today's Internet age, a business person needs to actively engage in public relations. Regardless of whether this is promoting how valuable that company is to its surrounding community or how well it treats its customers, everyone knows just how important it is for a company to engage with their customers and actively be pursuing even more customers. PR firms are one of the most cost effective ways to accomplish this.
While understanding just how effective a PR company can be to a business, it can be hard to find the best public relations company available. There are numerous PR firms in existence, each with different strengths and weaknesses. So how can a company choose which one is right for them?
10 Best PR seeks to answer that question. While most PR companies will be happy to tell potential customers about why they are the best PR business, 10 Best PR offers an unbiased and fair approach to realistically ranking the different PR firm options available. They use a number of different statistics and factor in everything from pricing to experience and everything else. The result is their new monthly award that they hand out to the best PR firms in the industry.
The top choice for the Best Public Relations Company awards is Toronto, Canada-based Veritas, which has developed a reputation as a great firm for both Internet and real-world reputations. As a top PR business, Veritas helps clients with virtually everything from app development and assistance with media to product launches and sponsorships. In addition to that, they have a large pool of well experience PR professionals available to really make a specific company shine.
Exponent is another firm that reached the top of 10 Best PR's list of best public relations companies. They are based out of Minneapolis, Minnesota and understand just what end consumers in today's age want. They help businesses craft their specific messages through powerful branding and developing powerful communication techniques. This really helps businesses bring a certain message across, so they can reach their potential customers. Overall, Exponent is a great place to go for any business looking for a good PR firm.
For more information, visit http://www.10bestpr.com.