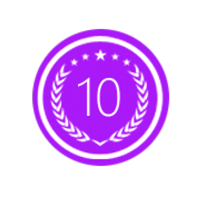 BOSTON, Mass. (PRWEB) September 22, 2016
10 Best PR is pleased to announce the arrival of a new award category: Best Public Relations Company. This award celebrates the PR companies that excel in providing clients with expedient, effective public relations services. To learn more about which leading Boston PR business topped the list, review the following outline:
360 PR is a top-notch public relations company that specializes in offering customized, cutting-edge services for clients who want to optimize their public image. This is why 360 PR landed at the top of 10 Best PR's list of leading Boston PR businesses. The professionals of 360 PR are skilled in providing services across diverse sectors, some of which include entertainment, green living, media and publishing, video games, travel, retail, and beauty and fashion. Additionally, the techies of the company maintain a customer-centered methodology which empowers them to continually center the ideological perspective and personal interests of the clients they serve.
451 Marketing is a leading-edge, community-oriented public relations company. The PR firm is headquarted in Boston and also maintains offices in Los Angeles and New York. As a leading public relations company, 451 Marketing utilizes an integrated approach to the world of marketing, meaning that they make synergistic use of advertising techniques such as digital marketing, creative design, and branding. The techies of the firm also offer key public relations services which optimize the client's relationship with the media and the general public. For contemporary, client-centered PR services that really work, clients can trust the professionals of 451 Marketing.
Top Boston PR business Schneider Associates is a forward-thinking, innovative company that empowers business owners to connect with and then convert their target market. The company's representatives are skilled in working with clients from all industries. From small businesses to huge corporate organizations, the professionals of Schneider are effective in assisting companies of all sizes. As public relations experts, the representatives of the firm know how to use diverse PR services to optimize the client's visibility within communities where the likelihood of conversion is high. For interactive, effective PR services, businesses who are seeking skilled providers can rely on the professionals of Schneider Associates.
To learn more about the September award winners, please visit http://www.10bestpr.com .