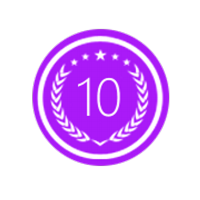 SAN FRANCISCO, Calif. (PRWEB) June 27, 2016
Rapidly-growing awards organization 10 Best PR recently named its picks for the top ten Public Relations firms of June 2016. Veritas reigns at the top of the list for this month.
10 Best PR helps to connect businesses with leaders in the PR industry. Companies making the top ten list are selected based on multiple criteria, including the services offered, client data, online research, customer reviews, previous awards, website traffic, proprietary analytics, and other ranking information. The 10 Best PR selection team is comprised of professionals with strong backgrounds in online branding, web design and web development.
The Veritas firm topped 10 Best's PR award list. Top PR agency Veritas is based in Canada, with offices in Montreal and Toronto. As the 2014 Rosegold PR Agency of the Year award recipient Veritas has established a track record of quality work. Veritas approaches their work with a four-pillar view: identify, multiply, amplify, and protect. The company goes the extra mile to show their appreciation to their clients; they host a yearly red carpet bash featuring live music, an oyster bar and their own paparazzi.
Accompanying Veritas on 10 Best's PR award list of best public relations companies is Exponent, of Minneapolis, Minn. Exponent's PR philosophy centers on five tenets of success: walk the talk; make the internal, external; nurture modern influencers; fuel story sharing, not story angles; and constantly engage and inspire. Striving to be the best public relations company, Exponent has won the Agency of the Year from Boutique, as well as receiving Honorable Mention for Small Agency of the Year in the 2014 and 2015 PR Week Awards. Exponent says that what sets it apart from other PR firms is how its team creates belief, a skill highly valued by its happy clientele.
10 Best PR releases updated information on top PR firms monthly, as part of its new PR award program. Additionally, 10 Best plans to expand its endeavors to cover more public relations categories in the future. For more information about this month's award winners, please visit http://www.10bestpr.com.