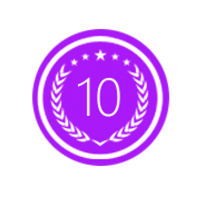 NORTHFIELD, Ill. (PRWEB) July 20, 2015
10 Best PR just revealed its choice for the best public relations company for July 2015. The site also named 9 other leading PR business options.
10 Best PR is a reputable website that has had mentions in various well-known publications such as The Boston Globe, the San Francisco Chronicle and the Pittsburgh Post-Gazette. The main objective of this website is to inform the public of all of the best public relations companies that are in business at the moment.
SSPR in Northfield, Illinois was 10 Best PR's top choice for the Best Public Relations Firm. SSPR in Northfield is an acclaimed full-service public relations firm that has been in business since 1978. It has numerous offices in areas such as Silicon Bay, California, Los Angeles, Philadelphia, Indianapolis, Colorado Springs, Boston and Chicago. SSPR is known for being able to attract significant broadcast media, Internet and print coverage for their clients. The agency caters to many clients in the technology field.
10 Best PR chose Affect in New York, New York to fill the second-place slot on the list.Affect is a premier public relations company that devises innovative publicity techniques for all types of companies, whether they're brand new or have been in business for years and years. Affect's many diverse services include writing press releases, crisis management and media relations. The company has been recognized numerous times for excellence and achievement in the public relations world.
Be Social PR in San Diego, California is number three on the list of the best public relations companies for July of 2015. The agency has a second office in Los Angeles, California. As a leading PR company, Be Social PR helps their clients establish strategies that help them communicate with consumers better. The team at Be Social PR is well-versed in event marketing, digital publicity, social media marketing and influencer relations. They assist their clients in developing solid identities for their brands.
Other companies that were recognized on 10 Best PR's list include WebpageFX in Philadelphia, Pennsylvania, Boostability in Lehi, Utah, Mannfolk in Los Angeles, California, Idea Grove in Dallas, Texas, MWW PR in Dallas, Texas, M/C/C/ in Dallas, Texas and Trier & Co. in San Francisco, California. The website even gave special recognition to both the MSL Group in Waltham, Massachusetts and Finn Partners in New York, New York.