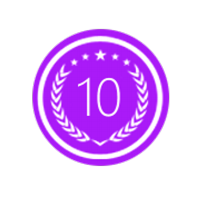 AUSTIN, Texas (PRWEB) October 19, 2015
10 Best PR, a popular and contemporary organization that regularly performs evaluations on public relations agencies, has released its choices for the strongest competitors for October 2015. According to 10 Best PR's list, the best public relations company working is Ink Public Relations, which is located in Austin, Texas. 10 Best PR also named nine other leading PR business choices. This monthly award is new
Ink Public Relations is a noted full-service public relations agency that provides publicity services for industries such as fitness, architecture, home design, health, beauty, nutrition and food. They regularly promote services and products that are part of these specific fields. As a leading PR business, Ink Public Relations has a team of experienced and imaginative professionals who are all highly diligent in their working styles. Another significant sector of expertise for the talented Ink Public Relations team is identity branding. This firm thrives in helping businesses build and enhance their brands.
10 Best PR chose Finn Partners, a New York City company, as its second choice for best public relations firms. In existence for well over six decades, Finn Partners is an institution that's all about strong and attentive publicity work. Their staff is located all around the world and consists of 450 skilled people in total. Some of the major services that are offered by the Finn Partners team are crisis communication, creative design and branding. The publicity firm has a very good grasp on subjects such as the arts, entertainment and education, which further benefits its clients.
Michele Marie PR is a top PR firm that's the number three choice of the vigilant 10 Best PR team. Michele Marie PR caters to the lifestyle, beauty and fashion fields specifically. The staff of this firm happily takes care of store openings, detailed media campaigns, brand re-launches and product placements, for example. They also put together upcoming celebrity endorsements of products or services. Many well-known clients have received the services of this illustrious public relations agency, notably Warner Brothers, Banana Republic, Converse, Mattel and Coca Cola. Michele Marie PR has two separate branches: one office in the Big Apple and the other in Los Angeles, California. They have two offices as a means of accommodating their clients more efficiently.