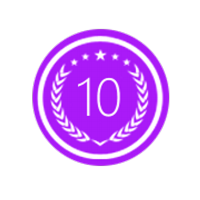 SAN FRANCISCO, Calif. (PRWEB) August 16, 2016
10 Best PR has released its list of leading public relations companies for August 2016, with Veritas topping the list.
10 Best PR is a new awards program that ranks the 10 best public relations firms every single month. They do so by gauging the efficiency and overall quality of multiple agencies in order to determine the best and the brightest. They update their findings each month to keep the customer base current on the best firms to use. The top three winners for August of 2016 have been outlined in this press release.
Public relations is an important aspect of advertisement and communication with existing and potential customers, which is why so many businesses need to take advantage of such services. The trouble is that there are countless PR firms on the market, and they all seem to offer similar services. Which is the best, and which ones are simply imitating the industry leaders? 10 Best PR hopes to answer that question each and every month.
Veritas, the leading public relations company for August of 2016 is a Canadian company that serves Montreal, Toronto, and Vancouver. Their services are fully comprehensive, and the offer content creation, social media management, reputation management, market influences, and many more services all aimed at improving public relations. Their client list includes big names like Stella Artois, Xbox, Budweiser, Best Buy, and many others. They take pride in working with large and midsize companies alike.
The next leading PR firm on the list for August of 2016 is Exponent, a Minneapolis-based agency that uses focused storytelling in order to improve communications between businesses and their customers. Being a top PR firm, Exponent has served numerous industries, like food and beverage, fuel, and manufacturing. They use social media to control the image put forth by a company, and they work hard to instill a sense of trust in the customers of their clients. Their services have been sought by several international brands like General Mills, DuPont, and KozyShack.
Big Picture PR placed third on the list of best public relations companies for the month of August. Big Picture PR focuses primarily on businesses that deal with daily consumer products, and their services are available globally to businesses of all sizes. They work closely with each client in order to make sure the client is getting what they want in the most effective way possible.
For more information about the winning companies, visit http://www.10bestpr.com.