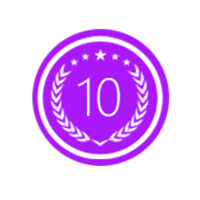 San Francisco, Calif. (PRWEB) January 19, 2017
10 Best PR is pleased to announce the winners of its Best Public Relations Company awards for January 2017, with Veritas Inc, Cyber PR and Big Picture taking the top honors.
Public relations firms have been growing rapidly on the internet. The best public relation firms are awarded with the top spots on this list. Each company is recognized for their excellence in the field as well as their total market share and popularity in online reviews.
Veritas Inc, a leading PR firm based in Canada, was recognized as the first-place winner of the January 2017 award. With additional offices in New York, Veritas has a combination of marketing experts and artists on their team to create inspiring PR releases. They have helped many of their clients to become popular and win awards with their incredible press releases.
Recently, Veritas was involved with Microsoft's new data center that opened in Canada. This data center is the first to be opened up in Canada. They were also participants in the Pepperidge Farm's Finding Dory advertising campaign, as well as Subway's 100-percent Canadian series of advertisements that aired throughout Canada. Additionally, they lead the PR campaign for the Minnie Mouse fashion week in Canada. There are many other large companies in their portfolio like Best Buy, Xbox, Stella Artois and more.
Cyber PR of Brooklyn, N.Y. is the second-place winner on this month's list of best public relations companies. They have an experienced team in internet marketing and public relations and understand the upcoming trends and importance of getting messages out there. Cyber PR has delivered its high-caliber services to a wide range of sectors, from food and nutrition to health and wellness. The company has provided influencer marketing, media relations, digital PR, content creation, and experiential public relations, among other PR services. Its client list includes major entities such as General Mills, Land O' Lakes, Duluth Trading Company, and the State of Minnesota.
Leading PR firm Big Picture PR is a New York advertising and social media agency that took the third position on the January list of winners. They have most of their experience in the lifestyle, beauty and health industry. They strive to tell meaningful and creative stories with each one of their PR projects. They have run fashion marketing campaigns for Old Navy/Gap, Mimivail Girls Apparel and others in the past. They have also completed work for the Sony PlayStation and Electronic Arts. There is a long list of positive testimonials on their official web site.
For more information about the January 2017 PR award winners, visit http://www.10bestpr.com.