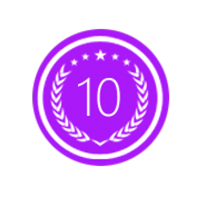 SAN FRANCISCO, Calif. (PRWEB) February 22, 2017
Recently, 10 Best PR chose the winners of its Best San Francisco Public Relations Company awards for February 2017, selecting Big Picture PR for the first-place position.
There is no doubt that San Francisco is a window to a world that few people ever experience. Fame and success could be around any corner, and businesses trying to find success in the bustling city need to consider alternative ways of reaching new audiences while maintaining a positive reputation amongst existing customers. There are a number of leading public relations firms that call San Francisco home, but which of these firms is the best for helping businesses thrive? That is the question 10 Best PR hopes to answer.
10 Best PR has started a new system of ranking the best San Francisco PR companies, and their list is released at the start of every month. These lists must be updated frequently to ensure the consumers get up-to-date information regarding these firms before any decisions are made. The top ten winners for the month of February in 2017 have recently been announced, and the first three winners are listed below.
February's best public relations firm is Big Picture PR, according to 10 Best PR's ranking system. In addition to being based in San Francisco, the company also has offices in Los Angeles and New York. Their experience and skills are not limited to a single city or market. The firm is staffed by a group of experts from a number of different digital marketing fields, and their combined experience is enough to produce exquisite results.
Top public relations company Trier & Co is second on the list of leading San Francisco public relations firms for February 2017. Their clients come from all areas of society and business, including healthcare, non-profit, government, and ecommerce. Their services include a vast number of digital marketing options, including content creation, event planning, and speech preparation.
Spritz SF also earned a high ranking on the list of leading San Francisco public relations companies. The experts at Spritz SF can certainly help any business in the San Francisco area find a new level of success in their market. They are also highly skilled at creating positive press coverage that boosts reputation. Spritz SF takes any brand and infuses it with a dose of creativity and personality, which helps bring the true value of the brand to the surface.
For more information about the winners in this category for February 2017, visit http://www.10bestpr.com.