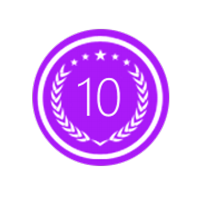 SAN FRANCISCO, Calif. (PRWEB) February 08, 2017
10 Best PR is pleased to present the winners of its Best PR Agency awards for February 2017, choosing Veritas as the leader in this category.
One of the most important aspects of a business is its reputation and public image. And with the new prevalence of the internet and social media, it is nearly impossible for a brand to ignore their online presence if they hope to maintain a stellar reputation. There are a number of professional public relations companies out there, and many of them offer some truly special services that go above and beyond the competition. How can average consumers find these amazing providers when every single company tries to make it seem as if they are the best?
10 Best PR hopes to supply the public with the answer to this question, which is why they have started publishing a new monthly list of the rankings they find for the best PR firms in the United States. Their lists are compiled using a number of vital metrics that point toward the quality of a PR firm, and the results are posted at the start of each month so consumers can remain up-to-date. For February of 2017, the top ten winners have recently been revealed to the public, and the first, second, and third place winners are listed below.
For February 2017, the best PR agency is Veritas. They are comprised of a group of experts in the field of digital marketing and public relations, and they even provide social media management for brands they serve. When brands trust Veritas with their PR needs, they are always pleasantly surprised with the return on the investment.
Top PR firm Exponent was recognized as the second-ranked agency for February. Exponent is an award-winning firm that was founded in Minneapolis. They typically work with clients in the food and beverage industry, as well as clients in the wellness and health industry. Their services aren't limited to public relations, either. They also offer crisis management and reputation management.
There are few top public relations companies with the same commitment to creativity and modernized PR services than Big Picture PR. This is why the company is considered to be among the top three PR firms for February. Some of Big Picture PR's most impressive services include product placement, launch strategies, brand strategy, design consultations, content development, and much more. They are also able to work with some of the most popular social networks like Facebook, Twitter, and Instagram.
For more information about this month's winners, visit http://www.10bestpr.com.