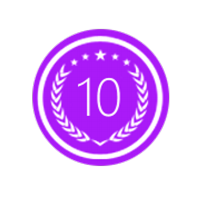 BOSTON, Mass. (PRWEB) February 15, 2016
10 Best PR, a highly respected online guide that evaluates and rates prominent public relations companies on a monthly basis, recently honored Brodeur Partners of Boston, Massachusetts. With a Best Public Relations Company award for the month of February. The website has just started giving out a monthly award, which acknowledges all of the top PR company options that are currently out there. Veritas and Big Picture PR round out 10 Best PR's top three public relations firms.
Brodeur Partners is an innovative publicity agency that specializes in contemporary practices. Being the top PR firm, Brodeur Partners strives to assist clients in making the most out of their presence on the Internet. The professionals at Brodeur Partners not only specialize in public relations services, but also focus on issues management, internal communications, branding and digital content marketing.
Veritas in Toronto, Ontario immediately followed Brodeur Partners on 10 Best PR's February list. Veritas is a highly respected full-service public relations firm that goes above and beyond to get clients the results they want. As a leading PR company, Veritas and its team members are all well-versed in subjects such as influencer marketing, corporate communications and product seeding. They're also all experts in public affairs. Clients that are looking for solid assistance with social media marketing and management also frequently turn to the professionals at Veritas.
Big Picture PR in New York, New York is third on the list of best public relations companies selected by 10 Best PR. The aim at Big Picture PR is to assist brands that want to develop strong connections to their desired audience members. The publicity specialists who work for Big Picture PR all are knowledgeable in pertinent topics such as media relations, digital public relations, product placement and engagement marketing. They use their expertise in these subjects to help their clients gain higher degrees of success online and beyond.
Other firms on 10 Best PR's list include Be Social PR (of San Diego, California), Boostability (of Lehi, Utah), Kenwerks (of New York, New York), Mannfolk (of Los Angeles, California), AMW Group (of Los Angeles, California), PR Girl Inc (of New York, New York) and finally, Effective Immediately (of Los Angeles, California).
For more information, visit http://www.10bestpr.com.