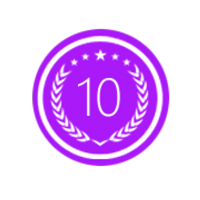 SAN FRANCISCO, Calif. (PRWEB) June 24, 2015
As a rapidly-growing awards organization for the public relations industry, 10 Best PR remains committed to helping businesses connect with outstanding publicity firms from around the world, and recently announced the prestigious recipients of its 10 Best Public Relations Companies awards. With each firm being recognized for its provision of the best possible publicity services in varying categories, ranking order was based on a wide range of qualitative and quantitative variables. Taking the number-one top spot on the best public relations company list was Boston's 451 Marketing, noted for its impeccable press release, biography and media kit creation and distribution along with a host of other services.
As a first-rate public relations company, 451 Marketing understands that dealing with the public is essential for a business. However, this often requires a great deal of time than a company may not necessarily have. Consequently, 451 Marketing assists clients with their company website, social media pages, content marketing, digital advertising, search marketing and creative requirements by way of a skilled team seasoned in the field of marketing. With years of experience in public relations under their professional belts, the staff at 451 Marketing are capable of taking on clients' entire PR departments while offering services that they need to begin growing formidably.
Coming in second place for the title of leading PR firm was Northfield, Illinois' SSPR, recognized for its efforts in helping clients "make an ongoing splash" in their respective markets. Knowing that there is nothing that sells today without the most effective PR campaign behind it, SSPR targets firms in highly competitive industries and assists them with standing apart from their competition, all while providing them the tools and marketing connections to create their brands without compromising their overall visions.
In third place for outstanding PR firm was Be Social Public Relations, a communications agency that specializes in public relations for businesses and organizations of all shapes and sizes. The San Diego-based firm was recognized by 10 Best PR for utilizing an innovative approach that helps clients address needs associated with modern media. Taking cues from social media platforms and digital publications, Be Social strives to provide clients with the best methods for releasing information and interacting with potential and current customers.
Landing in places four through 10, respectively, were Idea Grove of Dallas; MWW PR of Dallas; Finn Partners of New York; Beautiful Planning of New York; CO-Communications of New York; MSL Group of Waltham, Massachusetts and Makovsky of New York.