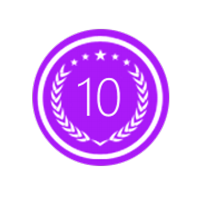 New York, N.Y. (PRWEB) December 21, 2015
Respected awards website 10 Best PR chose New York-based Finn Partners as its top public relations business for December 2015. This is a new monthly award for 10 Best PR, which helps businesses and individuals who are searching for the best public relations company choices that are available to them.
Finn Partners, the top public relations firm on 10 Best PR's list, is a company that specializes in international media relations. Finn Partners has locations all around the planet in diverse areas such as Los Angeles, California; Chicago, Illinois; Jerusalem, Israel; and Munich, Germany. The professionals at Finn Partners are experts in many different topics such as education, public affairs, lifestyle, travel, consumer relations, technology, professional services and entertainment. Finn Partners has offered its services to a vast array of companies that are known all throughout the world. These companies include big names like Widener Communications, DVL Seigenthaler and Johnson King.
Michele Marie PR, also located in New York, is 10 Best PR's second choice on its December 2015 list of best public relations companies. The objective at Michele Marie PR is to attain press for clients that are employed in the lifestyle, beauty and fashion fields. Many of the firm's clients are famed celebrities. Michele Marie PR has put together many effective and detailed press campaigns for their clients. Some of the full-service firm's many strengths include store openings, social media marketing, production promotion, editorial events, special event planning and even endorsements from well-known public figures.
Another leading public relations company, Big Picture PR, is 10 Best PR's third-place choice. Like the first two publicity firms, it's also located in the Big Apple. Lifestyle and fashion media are the two big areas of concentration for the experienced professionals on the Big Picture PR staff. When it comes to event production and identity branding for clients, it's hard to beat the extensive knowledge of the publicity gurus who work for Big Picture PR.
10 Best PR also honored a handful of other big public relations firms in December 2015. These various firms include Be Social PR in San Diego, California; Boostability in Lehi, Utah; Kenwerks in New York, New York; Mannfolk in Los Angeles, California; and the AMW Group in Los Angeles, California.