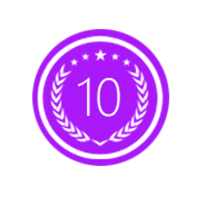 SAN FRANCISCO, Calif. (PRWEB) June 27, 2017
10 Best PR recently developed a new award category: Best Public Relations Company. In conjunction, the company has recognized Veritas as the top public relations firm for June 2017.
10 Best PR is a company whose professionals work with diligence and dedication to provide business owners with up-to-date information regarding which public relations agencies are consistently offering exceptional services. Companies can learn more about this month's Top Public Relations Business award winner, as well as several other exceptional companies, by reviewing the summary in this release.
Veritas is the best public relations business for June 2017, based on 10 Best PR's latest ranking. Veritas is a community of public relations professionals who provide clients with effective, expedient services that keep their brand in the limelight. The services provided by the Veritas community can also optimize the client's relationship with influential media professionals like reporters, journalists, and bloggers. Additionally, the Veritas professionals maintain a client-oriented approach to public relations which involves maintaining a clear, up-to-date understanding of the business owner's personal preferences and professional objectives.
Also recognized as a leading public relations company is Exponent. Business owners who insist on attaining exceptionally effective public relations services should turn to the professionals of Exponent. The representatives of Exponent are passionate about providing clients with the wide range of proven PR services necessary to ensure that their organizations become increasingly visible and authoritative in online and offline spaces. Some of the PR services provided by the company include influence marketing, media relations, experiential, and digital/content.
Big Picture PR ranked third on the list of top public relations businesses for June. People who choose Big Picture PR should know that they will be attaining outstanding public relations services. The representatives of the organization are skilled in offering customized PR services that build the client's brand in the online world. And because people across the world are engaging in online shopping and other internet-based activities with increasing frequency, being able to share a brand with individuals in this sector is immensely important. As a team of highly skilled individuals, the Big Picture PR professionals are skilled in offering diverse services. Some of them include launch strategies, social media strategies, content development, product placement, editorial previews, blogger engagement, experiential marketing, and design consulting.
For more information about the award winners for June 2017, please visit http://www.10bestpr.com.