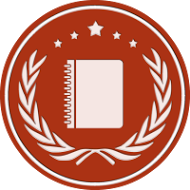 NEW YORK, N. Y. (PRWEB) August 25, 2016
Recently, 10 Best CRM recognized Pipedrive as the winner of its Best Real Estate CRM Award for August 2016.
All industries need to have a presence on the internet in the modern age. Businesses cannot be expected to survive if the most powerful tool for spreading information in the world isn't used to their advantage. One way that businesses can use the web to help streamline their activities is to take advantage of CRM software. CRM, which stands for customer relations management, is a key aspect to building a trusting relationship between the customers of a brand and the brand itself. To that end, 10 Best CRM has initiated a new monthly awards program that will rank the top 10 best real estate CRM software applications.
The new award by 10 Best CRM will be released at the beginning of every month, so it remain up to date with the latest happenings in the CRM industry. 10 Best CRM uses a system of calculating the best software applications by comparing important aspects of their performance standards. These highly detailed comparisons allow them to build comprehensive rankings. For August 2016, the top 10 winners have recently been announced, and all the top three winners of the month can be read about below.
Pipedrive is the best real estate CRM software for the month of August, based on 10 Best CRM's ranking system. The software is designed to work especially well with small to midsize businesses, and real estate firms fit snuggly in this category. The application helps condense the tediousness of sales, transactions, and customer interaction. This will help the sales staff focus on the most important aspect of their job, which is to increase profits.
Top real estate CRM software Follow Up Boss earned the second-place ranking as a leading real estate CRM software for August. Follow up Boss has been known to increase sales efficiency by as much as 75 percent. The software connects with other third-party applications to keep information consolidated, like Twitter, Google+, and LinkedIn. It also has features to schedule meetings, create actionable lists, and more.
IXACT Contact is the third-place contender on the August list of top real estate CRM software solutions. This piece of software helps automate nearly every aspect of the sales experience, and it helps keep positive communication between a brand and its customers, even after the customer has made their purchase. This helps determine how satisfied customers are, and whether or not new leads should be approached differently.
For more information about the companies mentioned in this press release, visit http://www.10bestcrm.com.