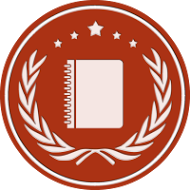 NEW YORK, N.Y. (PRWEB) September 21, 2016
Recently, 10 Best CRM selected award winners in the category of Best Real Estate CRM Software, with Pipedrive topping the list for the month of September.
10 Best CRM has created a new ranking system that will help real estate agencies determine which software is the best for their requirements. The rankings are determined each month by a complex set of analytical calculations that weigh the best features of the most premium service providers. The rankings that are created by 10 Best CRM are a valuable resource, given the importance of customer relationship management.
Customer relations management software, also called CRM software, is incredibly helpful for companies that have a lot of communication with their clients on a regular basis. CRM software allows employees of a firm to focus more on what really matters, as it takes all the monotony out of scheduling, emailing, and organizing information. Real estate CRM is particularly popular, since real estate agencies tend to have a wide range of potential customers and clients for whom they move properties.
Pipedrive, the top real estate CRM software for the month of September, is a powerful tool for maximizing the efficiency of communication and organization. The software is able to track communications between clients and employees, which helps the employees focus solely on the communication itself, and not the medium or scheduling. The software provides untold support for a minimal cost.
Follow Up Boss is the second leading real estate CRM software on the list for the month of September. The software helps real estate agents stay on top of new leads, and it helps maximize the potential for converting potential clients into home buyers. Few CRM software packages offer the comprehensive approach of Follow Up Boss.
Real estate firms need software like IXACT Contact to help reduce the strain of trying to adequately organize and store important client information. As a top real estate CRM software, IXACT Contact is able to keep contacts and all communications between those contacts in a single intuitive platform. This makes it ideal for users with little experience in the real estate industry, as well as a powerful tool for seasoned pros. IXACT Contact can be trusted to offer premium CRM services.
For more information about this month's winners, visit http://www.10bestcrm.com.