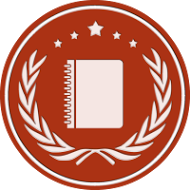 NEW YORK, N.Y. (PRWEB) October 19, 2016
Recently, 10 Best CRM announced the winners of its Best Real Estate CRM Software Awards for October 2016, with Pipedrive emerging as the first-place winner.
Customer relations management software is a critical element of modern business, especially in industries that have constantly shifting clients and customers looking for the best deal. One such industry is real estate, and CRM software is able to completely revolutionize the way many such firms do business with their clients. There are quite a number of firms out there that focus on producing high-quality real estate CRM software, but which software set is the best?
Therefore, 10 Best CRM has created a new monthly ranking system that uses complex math in order to calculate the most efficient CRM software from a pool of the industry's most commonly agreed upon primary players. Once the pool of applicants is chosen, 10 Best CRM ranks them using their complicated algorithms. The results for the month of October in 2016 were decided, and the first three winners from the list are summarized below.
Pipedrive is a premium piece of CRM software, which is why it has earned the distinction of heading the October 2016 list of leading real estate CRM software. They focus primarily on helping real estate firms reach new customers while maintaining positive connections with their existing clients. The system is able to offer real estate agencies many features that are in high demand within the industry but are often ignored by other software suites.
The second-best real estate CRM software for October of 2016 is Follow Up Boss. As a top real estate CRM software, Follow Up Boss is one of the most comprehensive and intuitive solutions available on the market. The software is designed to streamline daily functions while reducing the need for human input into tedious tasks. It is also able to track customer activities and interactions.
IXACT is a top real estate software that is designed specifically for the real estate industry. It is optimized to handle the unique requirements of realtors trying to reach new customers while tracking their existing clients. The software is constantly updated so that it is kept current with the demands of the marketplace. IXACT is well-known as a leader in the CRM industry and a trend-setter for the digital marketing landscape in general.
For more information about each of the winners, visit http://www.10bestcrm.com.