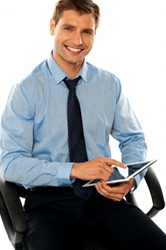 The beginner programs that can be accessed through our website offer professionally managed solutions for earning income through real estate
Cleveland, OH (PRWEB) January 17, 2015
Adults with aspirations of getting into the housing market as an investor this year will now have access to new content at the JWB website online. A showcase of some of the best real estate investments that are available in 2015 for beginners is now available at http://www.jwbrealestatecapital.com/best-rental-property-deals-in-2015.
Men and women can freely access the content that is now available to learn some of the fastest ways to build an investment portfolio this year. The beginner programs that have been created and revised by JWB over the past year make it effortless to earn income through investment properties located in the company network.
"The beginner programs that can be accessed through our website offer professionally managed solutions for earning income through real estate," said one JWB Group source.
The deals for rental properties that are discussed in the video series include explanations of turnkey properties, build to rent homes and IRA real estate transactions. The JWB company was recently showcased in the Wall Street journal for its entry-level programs for national investors.
"We provide video and downloadable content that can be useful to new investors who are exploring the routes of income building in the housing industry," said the source.
The JWB Group has posted a new IRA investment video that can be accessed easily using iPhone or non-iOS devices. This video can be viewed at http://www.jwbrealestatecapital.com/financing-rental-properties-with-an-ira and includes 2015 information for retirement account holders who are considering buying homes this year.
About JWB Real Estate Capital
The JWB Real Estate Capital company provides its investment programs on a national level to help adults enter the housing market without many of the traditional risks. The company has built a new account team to handle requests by investors nationally. The JWB Real Estate Capital company now produces mobile content for exploration on its homepage portal to make accessing educational content easier in 2015.