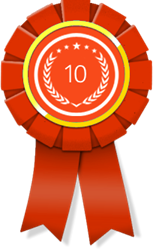 WESTLAKE VILLAGE, California (PRWEB) July 28, 2015
10 Best SEO, an eminent website that conducts evaluations on the best real estate SEO firms, has identified the top options available in the marketplace. The resulting list represents leading companies that are operating within North America.
Sachs Marketing Group was recognized as the best real estate SEO company by 10 Best SEO. Sachs Marketing Group is an established company that's located in beautiful Westlake Village in California. They offer their SEO services to many real estate agents who reside in North America. The team at Sachs Marketing Group understands how to spread the word about real estate domains. As a result, they use ample visual content to do so. The company's professionals are also well-versed in smart geographic keyword applications.
Outspoken Media in Troy, New York is 10 Best SEO's second choice for the finest real estate SEO firm. Outspoken Media gives their clients effective custom marketing techniques that aim to give their brands more power and recognition. They employ numerous Internet platforms to help their clients boost their online presence. Some of Outspoken Media's many specialties include social media management, online reputation management, link building and even content creation. Mixed market campaigns are a major focal point for this firm.
Real Estate Webmasters in Canada's British Columbia province is 10 Best SEO's number three selection. In the vein of a true top real estate SEO firm, Real Estate Webmasters collaborates with real estate agents to create in-depth websites that aim to boost commission earnings and sales alike. They employ a combination of sponsored and organic techniques when they manage SEO. Real Estate Webmasters regularly makes use of sponsored advertisements, for example.
Numerous other real estate SEO firms round out 10 Best SEO's list. These firms are Element 360 in Asheville, North Carolina; Guru Effect in Phoenix, Arizona; Managed Admin in Gilbert, Arizona; Redline SEO Services in Phoenix, Arizona; Get Bank SEO in Reddick, Florida; ARME Realty in Pinellas County, Florida; and Property Target in British Columbia, Canada.
Although the majority of the real estate SEO agencies listed are based in the United States, a couple extremely strong choices are from British Columbia in Canada. When 10 Best SEO pens these detailed lists, their primary aim is to promote hard-working and effective companies that know SEO strategies inside and out. Many of these dedicated companies have been in the real estate SEO business for many years already.