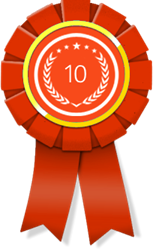 SAN FRANCISCO, Calif. (PRWEB) January 29, 2016
Today, 10 Best SEO is pleased to announce its top picks in the 10 Best Real Estate SEO Firm category for January. The top two awardees are Outspoken Media and Real Estate Webmasters. These category winners offer comprehensive packages and a wide range of services to their customers.
The top real estate SEO businesses award, which will be given out on a monthly basis, is granted in recognition of quality work done on a daily basis to the best interest of their clients. Both Outspoken Media and Real Estate Webmasters have proven worthy according to 10 Best SEO's analytics and algorithm.
As a leading real estate SEO firm, Outspoken Media specializes in SEO consulting and social media marketing. Their arsenal includes reputation management, SEO audits and link development. They offer a digital marketing package as well. Their website briefs their patrons on the latest digital tactics and social media to dos. Outspoken Media clientele enjoy flexibility in the kind of relationship they'd like to build. Whether it be an advisee or employer. They also enjoy the ability to employ guerrilla maneuvers at request.
Real Estate Webmasters, another best real estate SEO business, provides real estate agents with website design and websites enhanced by SEO tactics. Real Estate Webmasters offers web design packages from $99 to $100,000 that can help agents grow their business. Through their websites, the company places lead generation, email campaigns and the MLS at prospective buyer's fingertips. At first glimpse, it seems the Webmasters create an undeniably effective sales funnel. Making Real Estate Webmaster's customers appear intuitive, receptive and influential in their given fields.
10 Best SEO is an exclusive and elite directory. It consuls beginning business owners and SEO newbies. By providing a platform of quality SEO companies it creates a fighting chance for visibility, credibility and sales on the internet. 10 Best SEO rifles through applicants with high standards, rigorous monitoring and comprehensive studies. Leaving only the gems and pearls of the business in front of less than savvy internet newbies.