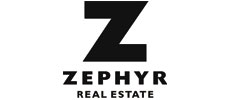 San Francisco, CA (PRWEB) August 12, 2014
REAL Trends, Inc, in conjunction with The Wall Street Journal, just published its ninth annual THE THOUSAND list of America's top 1,000 real estate sales professionals and teams. Tim Gullicksen, of Zephyr Realty, ranked high on that nationwide list at number 196.
Gullicksen's sales volume of just over $66 million made him Zephyr's Pacific Heights Office Top Producer in 2013 and ranked him at number 196 nationally.
Gullicksen has been a top-producing agent since his first year in the business. He earned a B.A. in Political Science and History from U.C. Berkeley. He earned his teaching credential from JFK University in Orinda, and, after years spent in the classroom, brings an educational approach to real estate. He has been the top-rated realtor on Yelp.com in San Francisco for the past three years, and this is the second year he earned national recognition on THE THOUSAND list.
"Congratulations to Tim on his amazing success," commented Randall Kostick, president of Zephyr Real Estate. "His dedication, enthusiasm and creativity are truly inspiring, and we wish him much continued success in the future."
Steve Murray, publisher of REAL Trends, stated: "Given that the national averages are less than 10 closed transactions and less than $1.2 million in closed volume per agent or team, these results speak to the extraordinary success of THE THOUSAND."
THE THOUSAND is divided into four categories, each listing the top 250 designees: Individual Agent – Sales Volume; Individual Agent – Transaction Sides; Agent Team – Sales Volume; and Agent Team – Transaction Sides. An abridged list of the 2014 designees is published in The Wall Street Journal and a complete listing is available online at http://www.thethousandrealestateprofessionals.com.
About the Company:
Tim Gullicksen has been a top-producing real estate agent since he first entered into the business, and takes great pride in managing every aspect of each transaction. After graduating from high school in the South Bay, Tim earned a bachelor's degree in political science and history from the University of California-Berkeley. He went on to earn his teaching credentials from JFK University in Orinda, and taught kindergarten in the San Jose Unified School District. He brings an educational approach to real estate developed from that background, and sees himself as a facilitator of property transactions. For more information, visit his website at http://www.timgullicksensf.com/.