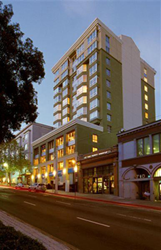 San Francisco, CA (PRWEB) September 12, 2014
Tim J. Gullicksen, of Zephyr Realty, has noticed several recent trends in the real estate market. San Francisco real estate continues to skyrocket with appreciation exceeding 50 percent during the last three years. However, not all types of property are appreciating equally.
Comparing July 2013 to July 2014, single-family homes have appreciated 28.6 percent, with condos a bit behind at 12.9 percent. Since January, single-family homes have appreciated 21.3 percent, while condos have appreciated only 3.8 percent. It seems the latter part of 2013 favored condos, while this year single-family homes are the favorite!
Of course, San Francisco is a city of neighborhoods. They do not appreciate or depreciate at a uniform rate, and they vary in the mix of property types as well. In Noe Valley, condos have gone up 34 percent (with a median price of $1,412,500!). While the median price of single-family homes in Bayview is up 33.7 percent, single-family homes in Central Sunset are up more than 60 percent. The median price in Pacific Heights is down 24 percent (though that area has seen many peaks and valleys during the last 12 months), while Marina condos are up 57 percent. Another great example is the Inner Mission, where single-family homes are up 56 percent, but condos are only up 8.4 percent.
It is apparent that the city is a statistical puzzle, so it's critical to look at both the big and small pictures. While appreciation can reflect the relative interest and activity in an area, a statistic alone doesn't reveal objective value. The 34 percent increase in the Bayview represents an increase of $157,500, while the same statistical increase in Noe Valley condos is worth $617,500. Statistics should always be viewed with a critical eye.
*Market Statstics provided by Zephyr Real Estate's Quarterly Newsletter (09/05/14)
About the company:
Tim Gullicksen has been a top-producing real estate agent since he first entered into the business, and takes great pride in managing every aspect of each transaction. After graduating from high school in the South Bay, Tim earned a bachelor's degree in political science and history from the University of California-Berkeley. He went on to earn his teaching credentials from JFK University in Orinda, and taught kindergarten in the San Jose Unified School District. He brings an educational approach to real estate developed from that background, and sees himself as a facilitator of property transactions. For more information, visit his website at http://www.timgullicksensf.com/.