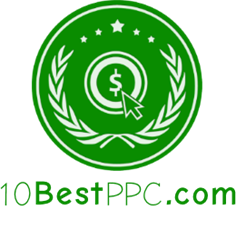 GAITHERSBURG, M.D. (PRWEB) February 24, 2016
10 Best PPC is proud to announce the arrival of a brand new internet marketing award for February: Best Remarketing Management Firm. Winners in this category have earned their award due to relentless passion and persistence in providing clients with top notch services that engender profound results.
Blue Corona, the best remarketing PPC firm, is an excellent PPC agency that works with expedience and efficacy to consistently deliver absolutely amazing results for clients. As an award-winning agency, the company's professionals are pleased to offer a comprehensive set of brand-building services to keep the client's brand alive and thriving in the online sector. Some of the services provided by the Blue Corona professionals include email marketing, social media optimization, pay per click, search engine optimization, video marketing, branding, tracking, analytics, web design and development, smart selling, and Houzz marketing services. The Blue Corona techies also retain a cutting-edge approach to their work, meaning that clients can count on attaining services that will keep their brand relevant to the contemporary Internet world.
SociusMarketing is another incredible remarketing firm that tops this month's list of impressive remarketing management firms. This firm's professionals are passionate about providing each client with a synergistic set of digital marketing services that ensure a maximum return on investment. The company's techies are pleased to offer comprehensive services, some of which include: conversion analytics, email marketing, link building, web design and development, digital advertising, link building, and online reputation management. Whether business owners are looking for one or two services or a full-service campaign, the professionals of SociusMarketing can put together a customized platform that keeps the client's brand in a state of perpetual online growth.
As a leading remarketing PPC business, Bloom Search Marketing has a team of brilliant, bold marketing experts who specialize in cultivating innovative online campaign strategies that make the client's brand stand out from the masses. As a company whose professionals possess advanced PPC skills, the representatives of Bloom Search Marketing are pleased to help clients expertly market their brand through the use of strategic ad placement in social media channels like Facebook. The company's techies can also put together high quality mobile ads. And to ensure that all of this effort engenders the desired result, the Bloom Search Marketing team offers excellent PPC Campaign Management services.
For more information, visit http://www.10bestppc.com.