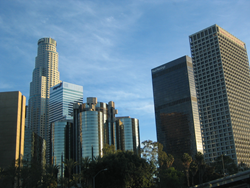 There are top markets and those that are underperforming in the U.S., and our new listing is meant for access by motivated real estate investors who are planning 2015 investments
San Jose, CA (PRWEB) March 04, 2015
Finding the next opportunity as a real estate investor will now be easier thanks to the new list presented at the JWB website. The best rental markets for investors in 2015 is now featured along with average rental prices for homes that are rented in growing neighborhoods at http://www.jwbrealestatecapital.com/highest-rent-cities-in-2015.
The highest rent prices that are included in the new posted data for investors is expected to help shorten the time needed to research different rental markets. The data that is included in the list is a combination of publicly accessible statistics and recent industry reports to help adults learn more about potential income in the housing industry.
"There are top markets and those that are underperforming in the U.S., and our new listing is meant for access by motivated real estate investors who are planning 2015 investments," said one JWB company rep.
Adults who have money to invest in the housing industry this year could have difficulty finding the best markets without a source of fresh information. The JWB company has added a range of helpful content to its web portal this month to help national investors gain the education needed to invest wisely in 2015.
"A brand new posting of lists, guides and tips on our website is meant for direct access by people who are planning to earn passive income from the rental market in the U.S.," said the rep.
A new source of financing for investors was revealed in the new page at http://www.jwbrealestatecapital.com/best-crowdfunding-sites-real-estate on the JWB website this month. The list of the top crowdfunding resources has since been revised with brand new start-ups launched in the U.S. and the U.K.
About JWBRealEstateCapital.com
The JWBRealEstateCapital.com company helps guide investment clients to profitable investments through its housing industry strategies in the U.S. The company builds its rental portfolio monthly in the state of Florida. The JWBRealEstateCapital.com company offers opportunities for working-class adults to become rental property owners by way of its turnkey programs annually.