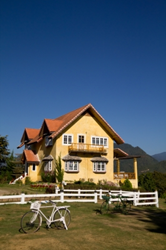 We've created new videos as well as other types of content that investors can find on our website to improve investing success in 2015
Portland, OR (PRWEB) December 12, 2014
Buying a rental home is one option for investors who are planning to increase passive cash flow in the U.S. The JWB company is now explaining some of the best rental property deals for 2015 through its new video series posted on the company website at http://www.jwbrealestatecapital.com/best-rental-property-deals-in-2015.
The deals that are included in the video content are centered around some of JWB inventory that is now for sale at a reduced market price in the North Florida area. Out-of-state investors as well as men and women who invest inside the state of Florida now have access the current rental inventory at JWB.
"We've created new videos as well as other types of content that investors can find on our website to improve investing success in 2015," said one JWB Real Estate Capital source.
The various investment property programs that have been launched in Florida by the JWB Real Estate Capital company since 2010 have created increase wealth for men and women in 11 different countries. Some of the types of deals now being processed and discussed in the new video series include 1031 exchanges, 401K real estate and turnkey investments.
"We've created investment opportunities for more than 300 investors over the past few years and continue to supply some of the easiest investing opportunities nationwide," said the source.
The JWB company has been featured in publications or websites like CBS News, Florida Times Union, The Wall Street Journal and the New York Times due to its investing strategies. Additional content that could be useful to adults planning to invest in rental homes in 2015 can now be found inside the JWB blog at http://www.jwbrealestatecapital.com/blog.
About JWBRealEstateCapital.com
The JWBRealEstateCapital.com company is a national agency providing access to rental properties to investors of all skill levels. The company built its current inventory through acquisitions of market homes and has constructed brand new single family houses. The JWBRealEstateCapital.com company has revamped its website to include videos, blog posts and other forms of content that is accessible to beginners or experienced investors daily.