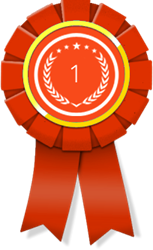 SAN FRANCISCO, Calif. (PRWEB) October 28, 2015
Led by its experts in online branding and web development, 10 Best SEO through its parent company 10 Best Design is honoring their industry colleagues with the new monthly Best Reputation Management Agency Awards. Via the company website, 10 Best Design recently announced the October 2015 award winners. The California company is the foremost web design ranking, review, and award organization on the internet.
The leading ORM firm is SEO Image of New York, NY. SEO Image is building its reputation by looking after the online reputation of others. Using search engine optimization methods, the company makes sure people find positive information about the businesses they serve. This protects businesses from negative reviews about products or services. The New York company sits atop the 10 Best Design list this month after its excellent performance as measured by both qualitative and quantitative data points.
The second and third place spots for the best reputation management agencies f or October 2015 are claimed by WebpageFX in Philadelphia, PA and Reputation X of San Francisco, CA. WebpageFX does more than flood the web with positive content about the companies. Their experts take negative posts and use them to make customized content that restores a client's image. Reputation X is a leading ORM firm that expands their online efforts into the brick-and-mortar world by working with licensed lawyers to protect their clients' reputations. The bay area company also uses social media to accurately inform the public about their customers.
10 Best Design uses its Analytic Review Algorithm to determine which firms land on its top 10 monthly lists. The algorithm is a scientific tool that gathers client information, online research, web traffic, and SEO rankings to measure the performance of web-based businesses. The people of 10 Best Design congratulate the reputation management agencies who appear on the October 2015 list. The 10 Best Design website includes a quote from Walt Disney: "It takes people to make the dream a reality." The agencies on the 10 Best Design list are there because of hardworking and intelligent people.