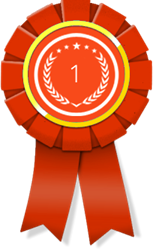 DENVER, Colo. (PRWEB) September 27, 2017
10 Best SEO recently announced the winners of its Best Reputation Management Agency awards. Denver's InternetReputation.com takes coveted number one spot for effortlessly helping clients negate effects of negative news stories and more.
With online reputation management becoming a major part of the SEO landscape, agencies can now respond to negative reviews and ask websites to take down damaging information concerning their clients. San Francisco-based 10 Best SEO, a subsidiary of 10 Best Network LLC is attempting to find the companies that are able to ethically benefit their clients in new and creative ways. Recently it created the 10 Best Reputation Management Agency Awards, with the latest accolades given to InternetReputation.com of Denver, Colorado, Reputation.com of Redwood City, California, and SEO Image of New York, New York. These companies landed in first, second and third places, respectively.
InternetReputation.com was recognized by 10 Best SEO as a reputation management agency that has quickly risen through the ranks to become one of the best in the industry. In its role as the best reputation management firm, InternetReputation.com has garnered success, in part, due to the expertise of its staff, which is seasoned in the specifics concerning online reputation management. As a result, InternetReputation.com is able to effortlessly help its clients reverse the effects of negative news stories prior to them becoming widely distributed throughout the online community. Similarly, the agency is also equally capable of assisting clients with promoting positive stories to reinforce the quality of their brand.
Landing in the respected number two spot on 10 Best SEO's list of best reputation management agencies is Reputation.com. It is a leading reputation management business based in California but with offices in Arizona, Europe and Asia. The agency has been the world's leading online reputation platform since 2006, boasting a staff of engineers, data scientists and support personnel to ensure the success of each client. Reputation.com offers customers a platform that is comprehensive and eliminates the need to monitor company reputation manually. Further, it is integrated directly with major search engines, providing customers a one-stop-shop approach with regard to all reputation needs. The platform also offers unique reporting analytic techniques provide actionable insights.
Finally, the third-place accolade of 10 Best SEO's new monthly Reputation Management Agency Award was given to SEO Image. SEO Image is a top reputation management agency in the U.S. for a number of reasons. For example, the company has worked hard to improve the reputation of organizations of all sizes so that they can enjoy more positive press exposure and improve their rankings in the search engines. An array of methods are used by SEO Image staff to enhance the reputation of a client, ensuring that they're satisfied and continue to benefit from the agency's services.
For more information about the award winners for this month, please visit http://www.10bestseo.com.
About 10 Best SEO
Established in San Francisco, 10 Best SEO consists of a team of experts in the field of online marketing who have helped companies featured on INC 500's Fastest-Growing Firms list. It prides itself on researching and compiling rosters of the most elite members of the trade.
For more information visit http://www.10BestSEO.com.