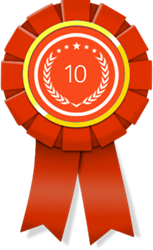 DENVER, Colo. (PRWEB) October 11, 2017
10 Best SEO has unsealed its list of winners for the Best Reputation Management Agency for October 2017, announcing Internetreputation.com as the chief company in this category.
The top Reputation Management Agency is one that excels when it comes to preserving the integrity of its clients. Such a company uses innovative processes to check for potentially negative information. It also uses a variety of tools to neutralize the situation or turn the experience into a positive one for the client.
It is not surprising that Internetreputation.com took the number one spot for reputation management services. As a top reputation management firm, Internetreputation.com has a massive suite of services that boost its client's reputations so that they can gain future business and entice future prospects. One of the main reasons this company excels is that it has a super-strong customer service foundation. The agents are into serving each business and catering to their needs at all times. They provide a suite of services to private customers as well as business clients. An interested person can just ask for help by calling the dedicated number for an analysis. Once the analysis is complete, one of the agents can work with the client to develop a recovery strategy for his or her reputation.
As one of the best reputation management agencies, Reputation.com focuses on crushing bad publicity. The company actively seeks out negative reviews and comments and uses new and effective ways to squash the damage that they can cause. Additionally, they have a service that generates genuine reviews across the top review sites in the industry. This company offers some heavy artillery against its clients' competitors.
SEO Image is a leading reputation management agency that makes a bold statement to its potential clients. It promises that it will get them to the top of the search engines. They have magnificent numbers when it comes to SEO, and their reputation management services are chartbusters, as well. They have pages of positive results for work that they did with law firms, restaurants and such companies.
10 Best SEO will be issuing this new award on a monthly basis. It will be monitoring reputation management companies for the qualities that make them champions. Such companies will receive recognition so that prospects will know where to go for help.
For more information about the October 2017 award winners, please visit http://www.10bestseo.com.