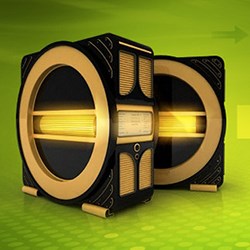 San Francisco, CA (PRWEB) January 21, 2014
The web hosting review and rating site HostingReview360.com has announced the 3 best reseller hosting plans which are tested and proved to be reliable and rich-featured. All of them are optimized for webmasters planning to build their own web hosting businesses and brands with ease.
As introduced, the award has been granted to Sky Blue, Electric Blue and True Blue, the 3 reseller hosting plans offered by BlueHost, a world's leading provider of a full series of web hosting products including shared, VPS, dedicated server as well as reseller hosting.
The primary Sky Blue is priced at $19.95/mo for 12-month billing and $24.95/mo for monthly billing, coming with 100 GB disk space, 15 Mbps transfer speed, unlimited accounts, and one free domain registration.
The higher Electric Blue is available at $49.95/mo for 12-month subscription and $59.95/mo for monthly payment, coming with one domain name, 250 GB disk space, 25 Mbps transfer speed and unlimited accounts.
True Blue, the plan designed for resellers with hundreds or thousands of clients, is purchasable at $99.95/mo for 12-month billing and $124.95/mo for monthly subscription, including one domain name, 500 GB disk space, 35 Mbps transfer speed and unlimited accounts.
BlueHost accepts payments from both PayPal and credit cards (Visa, Master Card, American Express and Discover), and offers an anytime money-back guarantee which allows customers to get a full or prorated refund when they cancel their accounts.
All of the 3 plans feature unlimited hosted domains, subdomains, MySQL databases, FTP accounts and email accounts, and support a website builder, private nameservers, spam protection, SimpleScripts 1-click installer and multiple languages.
The administration control panel offered by the company gives resellers full control over WHM, cPanel and billing information, and covers advanced client management and billing software. The client control panel is a customized version of cPanel, a leader in the industry for web hosting control panel.
BlueHost utilizes 3 data centers to serve customers, all of which use dual quad core servers, UPS power backup, diesel backup generator, multiple 10 gigabit Ethernet connections and 24x7 network monitoring to ensure the optimal uptime and speed. In addition, the downtimes caused by bandwidth exceeded errors and CPU quota exceeded errors are further reduced by the resource management technology.
For technical problems and unexpected errors, resellers are allowed to contact the support team which stays on-site 24 hours a day, 7 days a week. The company provides toll-free phone support, live chat, email ticket system, and an online help center with written and video tutorials.
Follow this link to read more details about the 3 plans and the company.
About HostingReview360.com
Founded by a group of professionals, HostingReview360.com is a site where unbiased web hosting reviews, favorable coupons and helpful tips and tutorials are presented to give assistance in setting up and maintaining personal and small business websites.