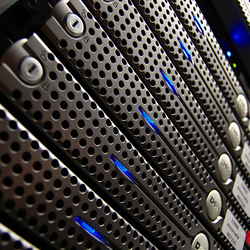 San Francisco, CA (PRWEB) March 05, 2014
The leading WordPress resource and review site WPMatter has announced the best reseller hosting in 2014 based on the careful review on 100+ reseller hosting providers' price, feature, technology, uptime, speed and technical support. The aim of introducing this award is to guide resellers into an easy way for starting a web hosting business.
According to the editorial reviews and 4,000+ customer reviews, BlueHost, HostGator and InMotion Hosting are awarded the prize due to their advantages in control panel, performance and technical support.
1) BlueHost
Trusted by millions of customers around the world, BlueHost offers a wide range of services. For resellers, the company has 3 packages named Sky Blue, Electric Blue and True Blue which are priced from $19.95/mo, $49.95/mo and $99.95/mo for new customers signing up through this promotional link.
Including 100-300 GB disk space and 15-35 Mbps transfer speed, the packages allow selling unlimited accounts, come with one free domain name, and contain an anytime money-back guarantee.
Using the services from BlueHost, resellers have access to private nameservers, dedicated IP manager, automatic resource protection, SSH and backups. Besides, the company provides them with WHMCS or ClientExec client management tool which simplifies the control of pricing, billing and support features. Resellers are also able to offer enhanced cPanel control panel to their clients.
For any technical problem, BlueHost support team is on-site to give guidance. Being U.S. based, the team is available 24x7 via email, phone and live chat. The average holding time for phone and live chat is guaranteed to be less than 30 seconds, and that for email is no more than 15 minutes.
2) HostGator
HostGator has 5 upgradable reseller hosting packages named Aluminum, Copper, Silver, Gold and Diamond. According to the different amounts of server resources, the packages are priced from $24.95/mo to $99.95/mo regularly. Now with an exclusive 25% discount brought by the coupon code TCWH25Percent, the primary package Aluminum is available at $18.71/mo.
Aluminum includes 50 GB disk space, 500 GB bandwidth, along with unlimited domains, email accounts, MySQL databases and FTP accounts. Besides, it comes with WHMCS, an eNom domain name reseller account, cPanel, private nameservers, automated weekly off-site data backups, and 45 days full refund guarantee.
3) InMotion
The 3 packages from InMotion are named as R-1000, R-2000 and R-3000, priced from $27.99/mo, $39.99/mo and $54.99/mo. As the company is offering a 50% discount, the effective price of the packages starts from $13.99/mo, $19.99/mo and $27.49/mo respectively. A domain name, a dedicated IP and backups are included with no additional fee.
With 60 GB disk storage and 600 GB bandwidth, R-1000 features CentOS operating system, CloudLinux, unlimited domains, a domain reseller account, WHMCS, cPanel, Softaculous 1-click installer, SSH, DNS clustering, 24x7 premium support, and 90 days full refund guarantee.
For more information, follow this link to read details about the companies and their services.
About WPMatter
It is a professional WordPress resource site that works out tutorials on coding, post writing, SEO, themes, plugins and web hosting service to help bloggers gain an easier experience.