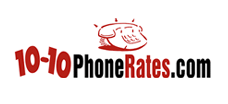 VoIP services can lower phone bills while offering the same level of quality and quick communication as ground lines.
(PRWEB) May 19, 2014
While landline services allow people to communicate without a problem, residential and business phone customers are quickly taking notice of VoIP service providers. VoIP services can lower phone bills while offering the same level of quality and quick communication as ground lines. The experts at 1010PhoneRates.com have taken multiple criteria like features, price, expert ratings and user reviews into account to come up with a ranking of the top five residential VoIP service providers.
1. Internet Telephone Company (ITP)
ITP's monthly cost is $24.99. There is a setup fee, which is a rarity for a VoIP provider. They also offer several different plans that are rich in features. All sorts of residential telephone users will be able to find a service plan from ITP that suits their liking. In total, there are seven plans with over 50 features like caller ID, call waiting, voicemail, 411 directory assistance and three way calls. Subscribers can also block incoming calls with do not disturb times, record calls and even set a wake up call. None of the service plans requires a yearly contract and new users can even hold onto their existing phone number. They can utilize ITP's in-network calling to other ITP users and select international calling to countries like Puerto Rico and Canada. Beyond their feature filled plans, the company has an unparalleled reputation for superior customer service. There's a web interface that empowers customers to track their minutes and manage their accounts. The service also integrates with Microsoft Outlook, so contacts can be dialed with ease.
2. Phone Power
Phone Power's residential VoIP service begins at $24.95 per month. There are two plans with unlimited minutes: Unlimited U.S. and Canada and Unlimited World. The plans are much cheaper if selected for the course of a full year of a 2-year plan. Sixty minutes of international calls are included on a monthly basis as well as calls to Puerto Rico and Canada. New subscribers can keep their current phone number if they like. The Phone Power service has 50 calling features like speed dial, voicemail, e911, call return, call transferring and caller ID. A second phone line is offered at no extra cost but there is an extra fee for a virtual phone number / toll-free number. The company's website is easy to use and lets customers add services, track minutes and manage other account details.
3. VOIPo
VOIPo's residential service runs $15 per month. They offer sixty minutes of international calling per month, but there are additional international rates for phone calls to Puerto Rico. The residential VoIP service does provide 711 calling capabilities for people with hearing impairments. Customers rave about the VOIPo's customer support services. VOIPo offers 40 features like call forwarding, a virtual phone number unique ringtones and even the option to pick your own area code. There's also an extra line that is available for no charge. There is no app for user tablets or cell phones but there is a portable device that lets users take the VOIPo wherever they travel.
4. Axvoice
Axvoice offers residential VoIP service to customers in the U.S. and Canada. There is a base fee of $5 per month and each call runs 1.5 cents. Users only pay for the calls that they actually make. Over 50 worldwide destinations can be reached. Residential service features include free voicemail, SIP support, phone number portability, VoIP codecs, 911 service and product hardware.
5. magicJack
magicJack offers service at the low price of $2.50 per month. There's only one plan with unlimited calling throughout the U.S., Canada and Puerto Rico. Beyond the trial, there is the option to choose a yearly plan or a 6 month plan. The annual plan is offered at a cheaper rate. There is also a mobile phone app offered at no charge. magicJack's residential VoIP service offers conference calling, enhanced 911, fax support and more.
People that are interested in learning more about residential VoIP providers can visit: http://www.1010phonerates.com/.